Liechtenstein is the sixth smallest nation in the world. With a population of under 40,000 it is wedged between Austria and Switzerland with an area of just over 160 square kilometres and is only 25 km long.
In reality it is a narrow strip of land in the valley between mountains. It is little more than a suburb in an Australian context.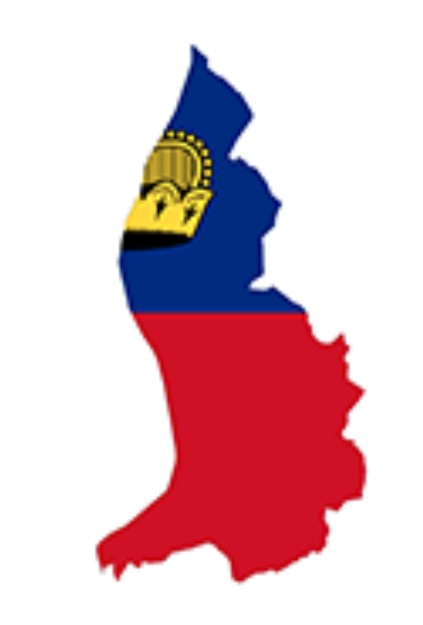 While tiny, Liechtenstein is one of the world's richest country per capita. It got to this point historically by acting as a tax haven. International pressure has forced compliance to international standards and in recent years it has taken steps to shake off its image as a tax haven and to reposition itself as a legitimate financial centre.
Getting to Liechtenstein – as mentioned, Liechtenstein does not have an airport, nor does it have a railway station. So to get here we had to catch a train from Zurich to the small swiss town of Sargans where we hopped on a bus for the remaining 20 minute ride into the capital.
Balzers
The bus ride to Vaduz took us through the small village of Balzers (under 5000 people). The main claim to fame of Balzers is that it is the home of the Gutenberg Castle. The castle was built in the 12th century on a rocky hill right in the centre of the village.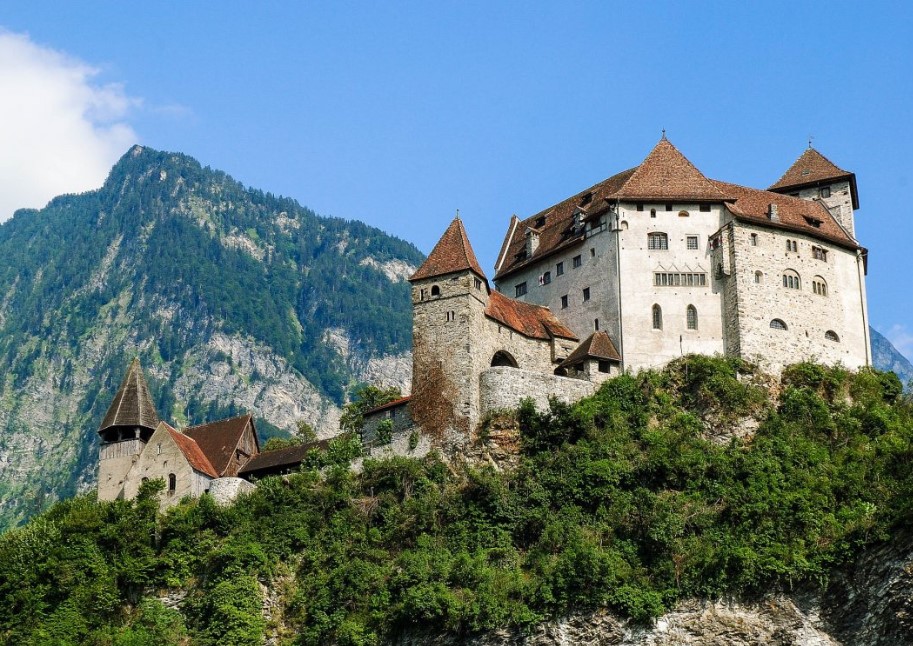 Gutenberg Castle one of the five castles of Liechtenstein and one of two that have survived intact.
Unlike Vaduz Castle it does not serve as a residence of the princely family and is open to the public as a museum.
Weird Facts
In doing my research before coming here I came up with a bunch of things that I was not expecting. For example, there is only one listed billionaire in Liechtenstein, and his wealth is worth 50% of the country's GDP. He became a billionaire by making dental products, because of this, Liechtenstein is the world's largest manufacture of false teeth, making 20 per cent of sales worldwide.
Everyone gets to party in the big castle once a year.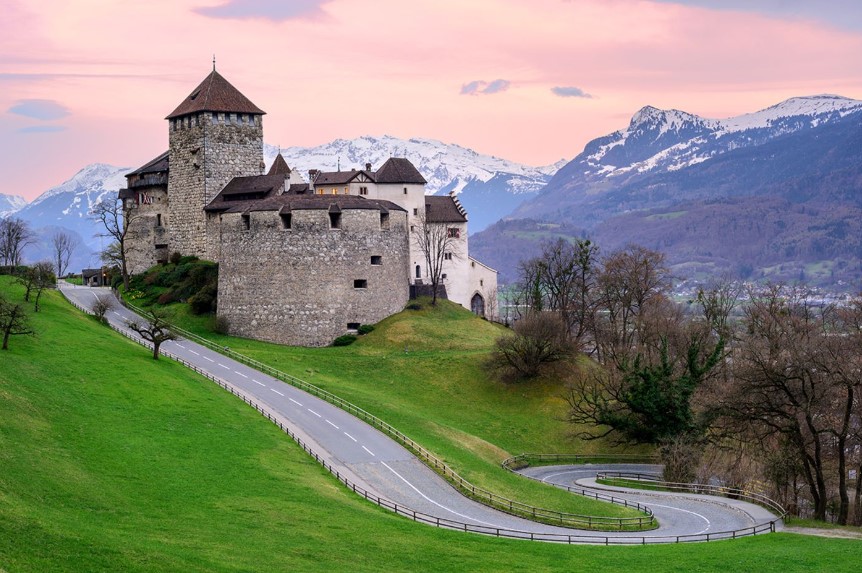 Every year on Staatsfeiertag (Liechtenstein's national holiday), the palace throws open its doors and invite all 39,000 residents (and anyone else willing to make the journey) to the Castle in Vaduz Castle.
Other weird things included:
According to stats by July 2022 there were 38,300 internet users , equal to 100% of the principality's population.
It doesn't have its own airport
It has an official 90-minute lunch break from noon until 1.30 pm.
The national anthem (Oben am jungen Rhein) is set to the same melody as the British anthem "God Save the Queen".
Women only recently (1984) got the vote
Vaduz
Vaduz is the capital and is located along the Rhine River and has less than 6,000 residents. In reality the place is a main street with two others running parallel. For those in Australia the size of this Capital City is the equivalent of places like Cootamundra, Biloela or Nuriootpa and is a bit smaller than Beaudesert. The most prominent landmark is Vaduz Castle which is perched atop the hill overlooking the city. It is home to the reigning prince of Liechtenstein and at the time we visited, was covered in scaffolding.
Navigating the heart of Vaduz is akin to walking down the mall of a small town, but with better quality artwork.
Apart from the castle up the hill, the main show in town is the Cathedral of St. Florin. It is a neo-Gothic church that was built in 1874 and was upgraded to a cathedral in 1997.
Other than that there are some nice buildings (town hall, government house etc), some interesting gardens and some cool cafes and restaurants.
All things considered, Liechtenstein was quite nice. There was no massive drawcard to pull you here, but given its proximity and that it doesn't take too long to see it was worth popping in to. It was a quick and simple way to add another country to our ever-growing list on our way to reach the magic 100.