7 July – 14 July 2023 – Radiance of the Seas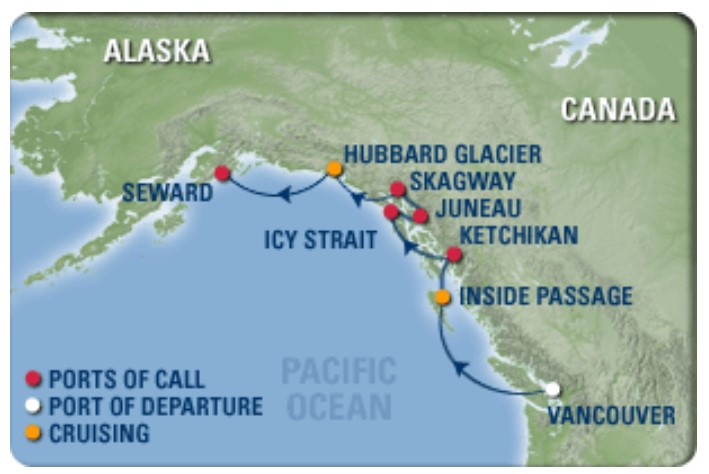 Seward, Hubbard Glacier, Juneau, Skagway, Haines, Icy Straight, Ketchikan, Inside Passage, Vancouver.
This is the Claudia birthday cruise.
Somewhere around 15 years ago, Claudia mentioned to a large group of people that for her 50th birthday she wanted to do an Alaskan Cruise.
Having been given so much time and notice to plan and save, there really were no excuses for missing out on this one.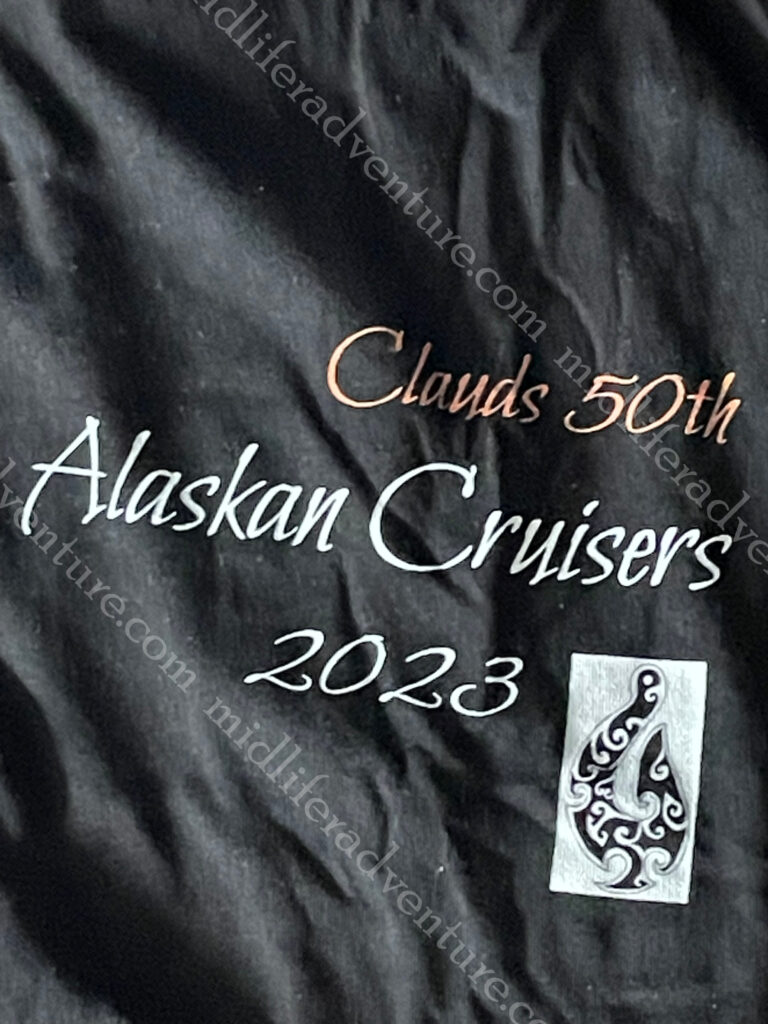 Having met up with Brad and Nora in Anchorage a few days earlier, both Jill and I were handed our cruise pack. Claudia had been busy. Our pack included a range of Aussie staples (most importantly for me the vegemite). But it also had Caramelo bears, milo, sparkly swizzle sticks, coffee bags, lanyards and a specially branded shirt…you know…the essentials.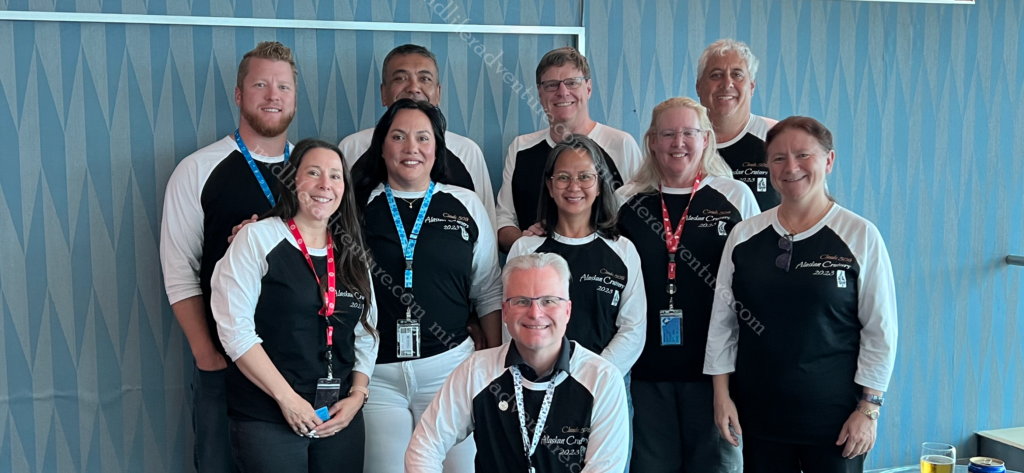 The group included ten people this time around. Mostly Australians but a couple of Canadian ringers who were quickly indoctrinated.
Claudia and Jeremy, her sister and brother-in-law, Chrissy and Wayne, Brad and Nora, a couple they had met on another (trans-Atlantic) cruise, Juliette and James and of course us.
An eclectic group got together and all got on famously. We enjoyed each other's company, shared experiences, stories and good times. A better birthday option I could not imagine.
For those that remember, our last cruise was described as the worst one that we had ever done, as everything was just a little bit off. This one reset the balance again and was excellent. All of those things that were off, were on point this time around. And I could even get my beloved MacCallan whiskey in certain bars.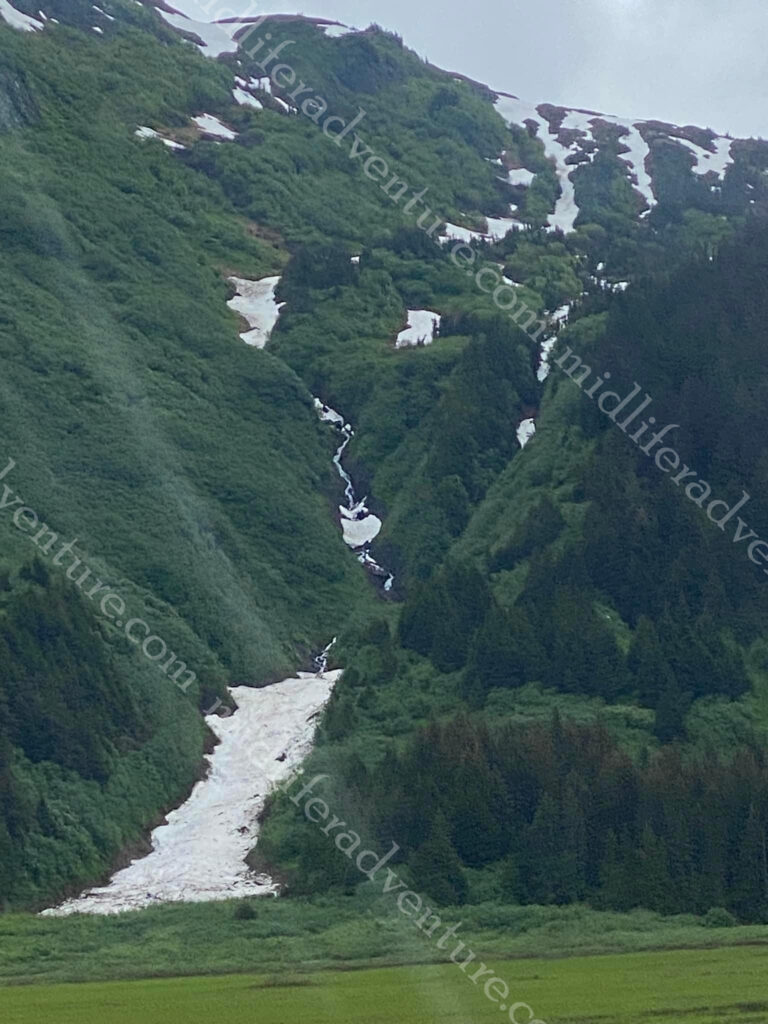 The cruise departed from Seward, Alaska, a small pretty little town with not too much to do. Some of us visited while others just arrived and got on the boat.
The scenery of Seward was lovely and it made for a fantastic departure point.
Unsurprisingly, the pools on our icy adventure remained almost empty the whole time.
Hubbard Glacier was our next viewing spot, although we had to watch from the decks. This is amazing but sadly the cameras on our telephones could not really do this place justice.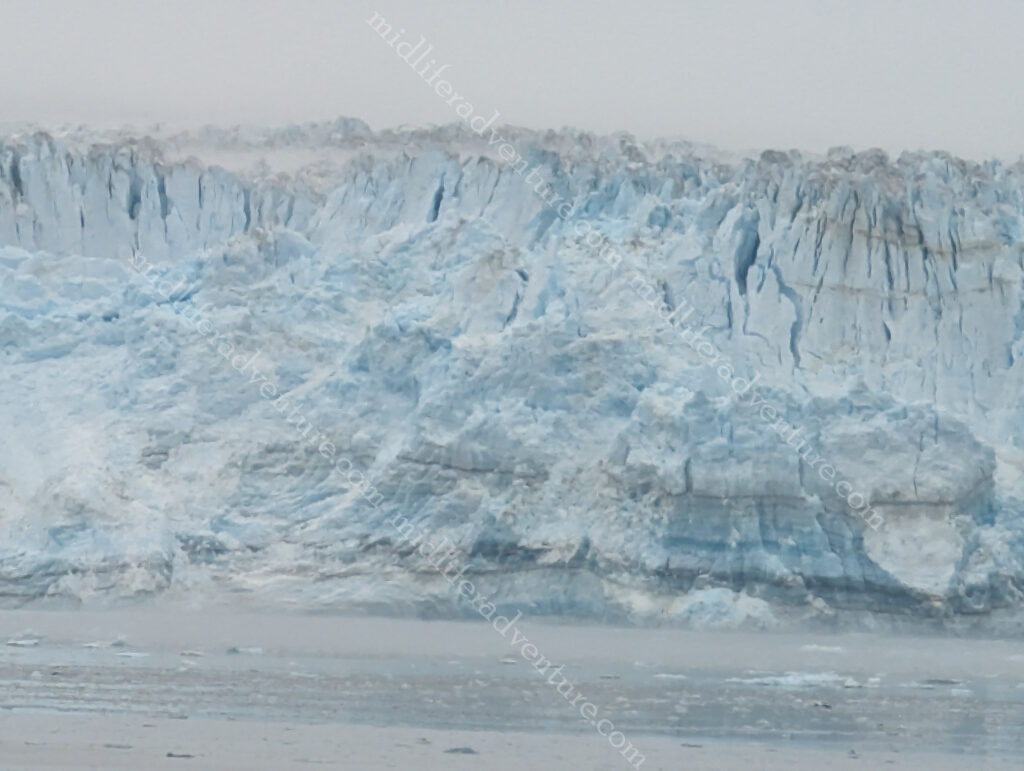 Juneau was the next little town (30,000) that we stopped at (along with 3 other cruise ships). Like most places in Alaska, the scenery was stunning. Virtually everywhere you look there are high mountains, snow covered peaks and dense forests. The locals tell us that Juneau rains around 300 days a year. But we had some of the most amazing weather that you could hope for.
The only real detraction for Juneau was the cable car that took you up the cliff. The cable car itself was fantastic, but once up the mountain, Jill decided it was time to go hiking. So we trudged through the Alaskan bush, up and down hills, for hours. As it happens, we did get some pretty amazing photographs from right up top.
The next day was a two port day taking in both Skagway and Haines.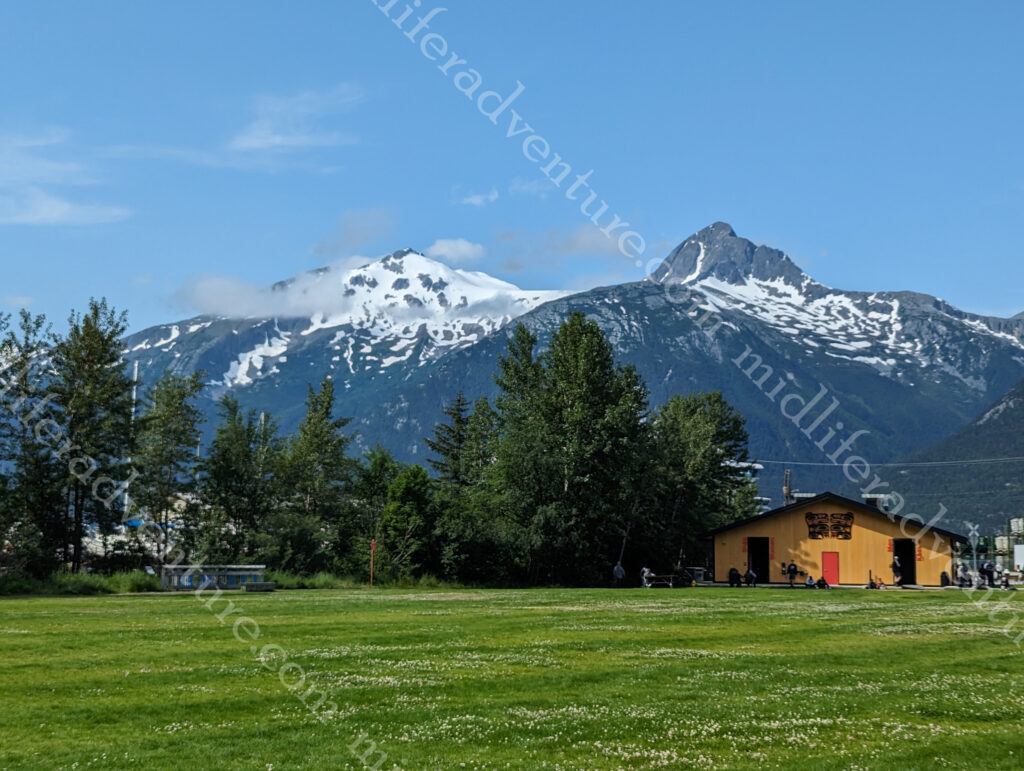 Skagway is the home of the White Pass and Yukon Route narrow gauge railroad that was built during the Klondike Gold Rush. It is a pretty little town that ran on gold, sex and alcohol.
Based on what we saw while here the gold has been replaced with tourism and the sex (for money) is historical, but the alcohol is alive and well. There were almost more pubs than other buildings. And the names of the pubs and hotels remained true to the historical past. We had a beer in the Happy Endings Saloon, where they offer cornholing and are conveniently located next door to the Morning Wood Hotel.
Haines is even smaller again but is blessed with stunning scenery. Once again, not too much to do, but wandering around surrounded by icy mountains is still a pretty good way to spend a day. We did manage to find a quiet bar to sample a local beverage.
Icy Strait Point is a 100% tourist stop designed and built to service cruise ships, with nothing else to it. It is owned and operated by the local Alaska Native tribe with all profits directly supporting the nearby community of Hoonah (Alaska's largest Native Tlingit village).
While it was built solely for the tourist trade, it is still pretty good. There is a an old cannery that can be visited and a couple of cable cars that will take you up the mountain.
Ketchikan was our last port of call before landing and disembarking in Vancouver. It is the southernmost entrance to Alaska's Inside Passage and is best known as "The Salmon Capital of the World." A fact that Jimmy, Clauds, Jill and I can all attest to as we stood on the bridge and watched salmon swimming upstream directly beneath us.
The catch cry of Ketchikan is "the place where both men and salmon have been coming upstream to spawn". The crystal clear waters and salmon swimming upstream meant that, right in the heart of town, sat a bald eagle, just waiting for its opportunity to swoop and scoop one of the huge fish. This made for some pretty good photos.
Overview
Claudia's birthday cruise was a smashing success, with everyone getting on famously and the Alaskan scenery (and weather) turning it on like no other place could. The scenery was stunning, virtually everywhere you look there are high mountains, snow covered peaks, deep oceans and dense forests.
And of course there were the people. Great people, good friends and a wonderful time had by all.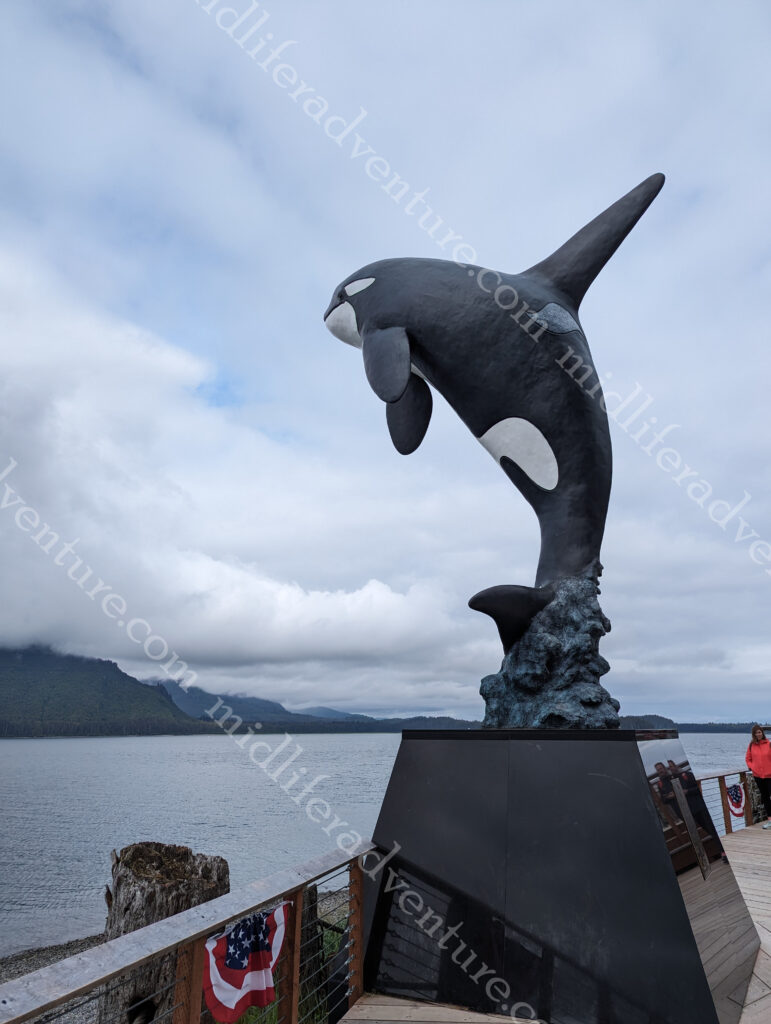 Most importantly for me…
We finally got to see some orcas in the wild.
There was a pod of about 5 of them that appeared to be hunting.
They were moving way too fast for any of us to capture on film, but they were amazing to watch and we all got a fairly decent view of them.