Germany sits between the Baltic and North seas to the north, and the Alps to the south. Google tells me that Pre-human ancestors were present in Germany over 11 million years ago and are theorized to be among the earliest ones to walk on two legs.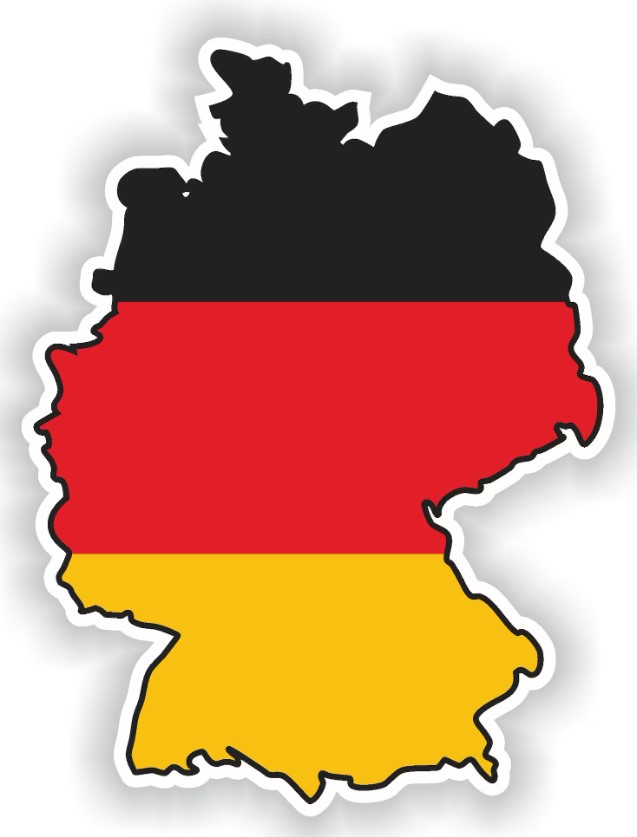 But for me it makes up half of my ancestry and is a place where many of my extended family reside to this day. As such I have made many trips to Germany over the years. This however will be the first that will be captured for posterity on the blog.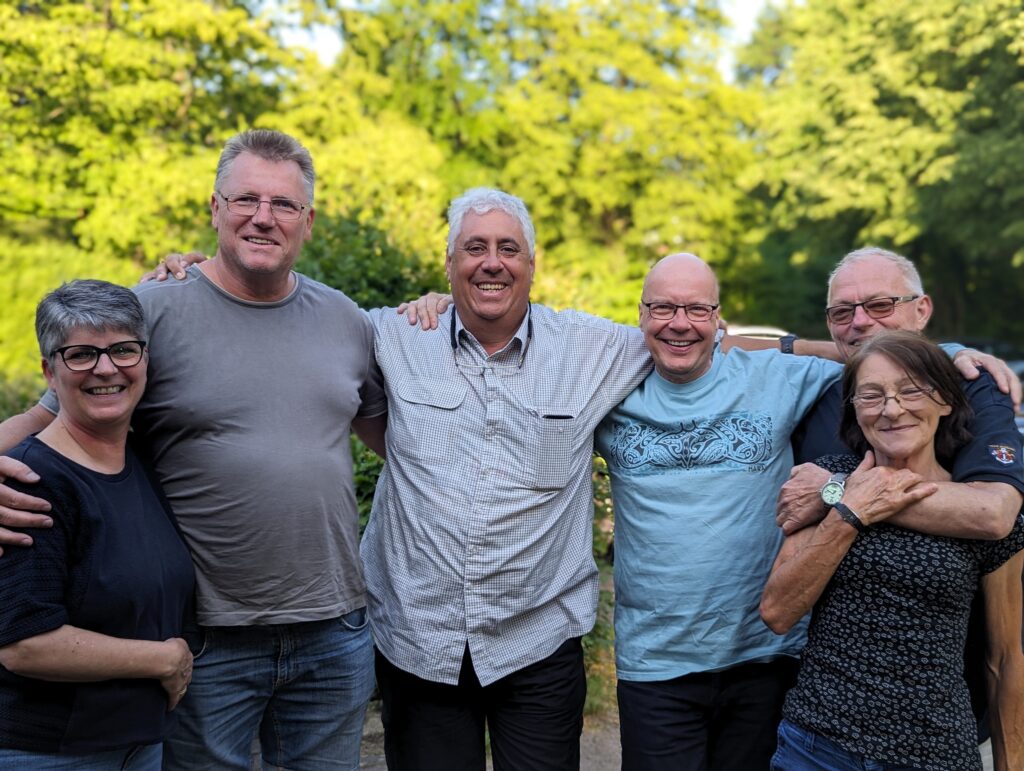 German Food
As a summary, I have found that German sausage, mustard and bread to be absolutely top quality and better than anything else I have had anywhere else in the world. Sure there is an odd version that can be found here and there which is comparable. But across the board, the Germans do these spectacularly well.
German food is rich, hearty, comfort eating with high-quality, mostly locally sourced ingredients. It is definitely more than a mix of beer, sauerkraut and sausage. But that said, there is no Germany without sausages. There are countless cured, smoked and other varieties available across wurst-loving Germany. And I was able to sample a tiny proportion of them.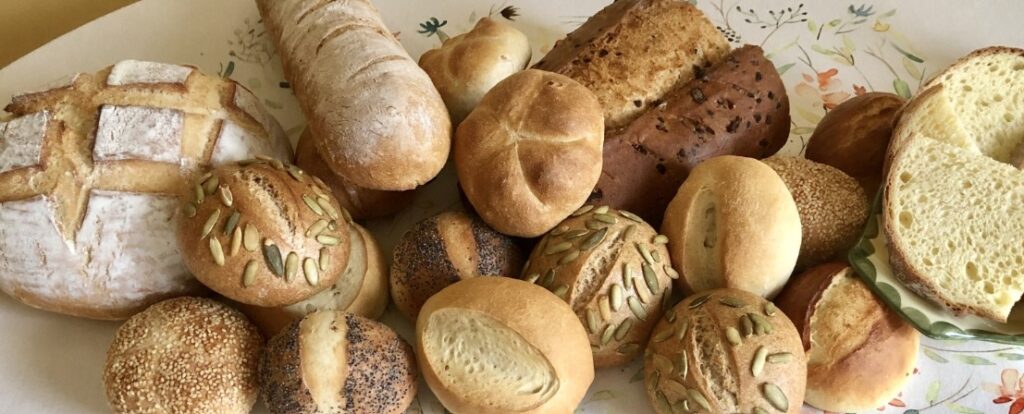 Bread – the sheer volume and range that is available on any breakfast menu is simply staggering. And the quality is exceptional.
Back home we are used to the sad mass produced (mainly) white bread, and that is OK. If you search a little harder you can find some grainy and wholemeal varieties, but these tend to be soft and squidgy too. Germany has these available too, but from here they take the bread to a level that is orders of magnitude better.
German mustard is similar to honey mustard in taste and texture. However, German mustard is made with white wine instead of honey and has a slightly more sour flavor. And our particular favourite comes in little glass steins.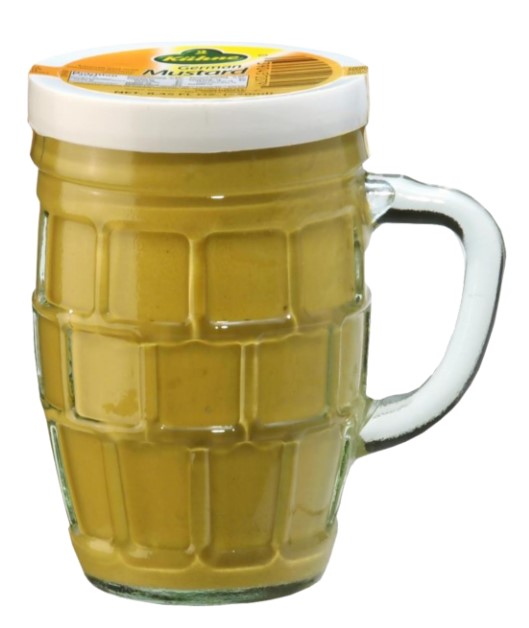 Here are some typical, and mostly delicious, German foods. Warning, if you are eating a meal in Germany, you are almost 100% guaranteed to have it served with potatoes in some way, shape or form.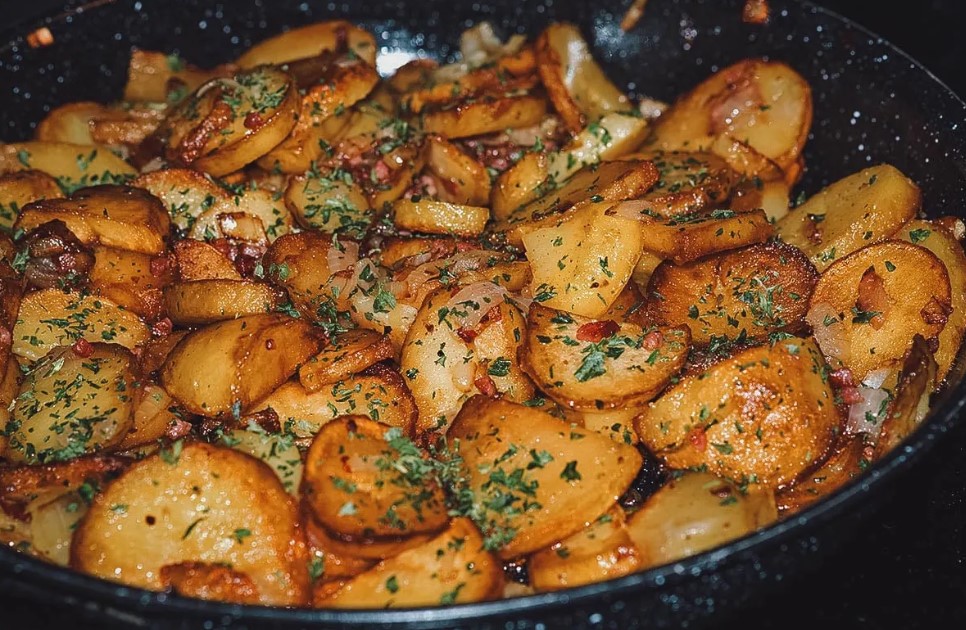 Bratkartoffeln is a tasty side dish consisting of thinly sliced pan-fried potatoes. They are similar to crispy roasted potatoes with crispy onion added. Very moorish.
Currywurst is the go to dish if you are on the run. Steamed and then fried bratwurst is cut into bite-sized chunks, covered in curry ketchup, and doused with with curry powder.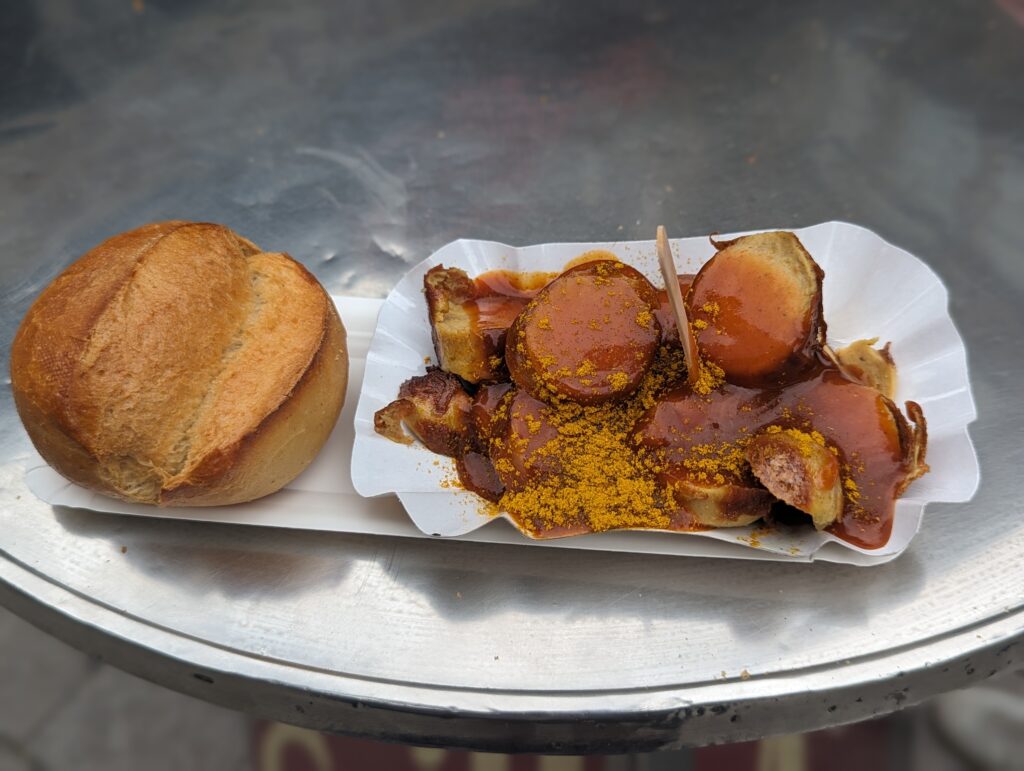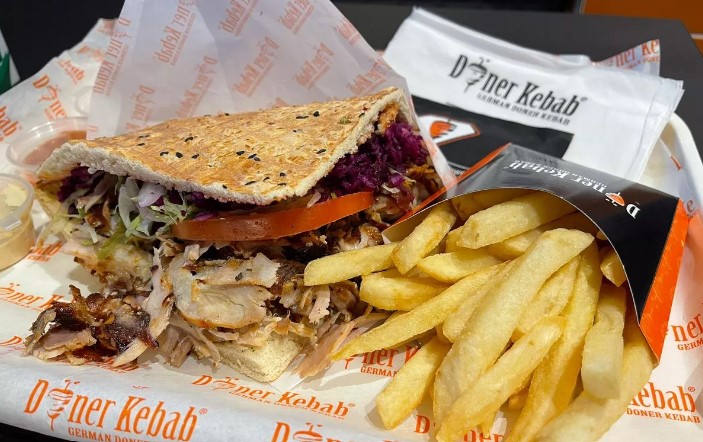 The one that threw me the most was the Döner kebab. They are nothing like the ones we get back home but when meat is introduced to flame something special happens and they are good.
They were originally introduced to Germany by Turkish immigrant workers that arrived in the 1960s and '70s. They have since taken over to be the most easy to find food option almost everywhere and are ubiquitous.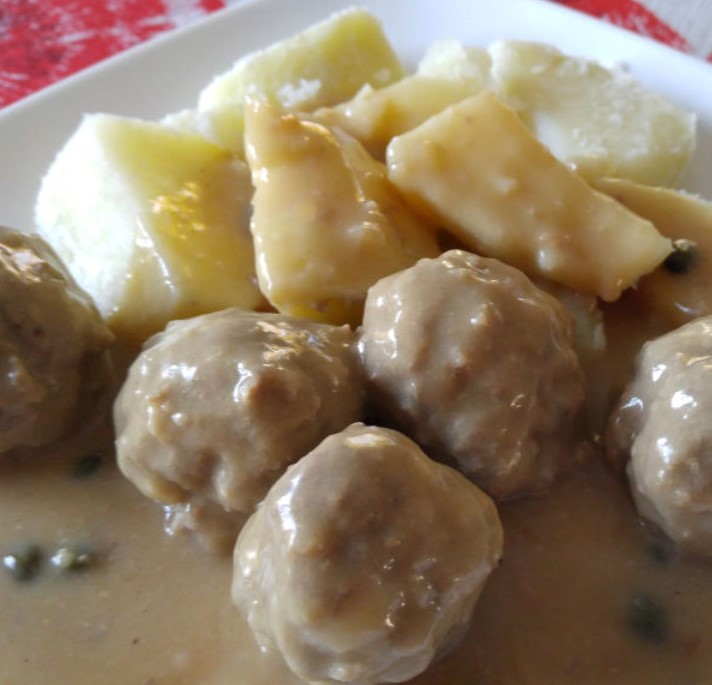 Königsberger klopse dish of meatballs in a creamy white sauce with capers. We grew up with this and it remains a family favourite.
Matjes are mild herrings that caught in late May to early June, before their breeding season begins. This way they have a relatively high fat content (over 15 percent) and roe or milk are not yet formed. They are put into brine and served in any way you could imagine.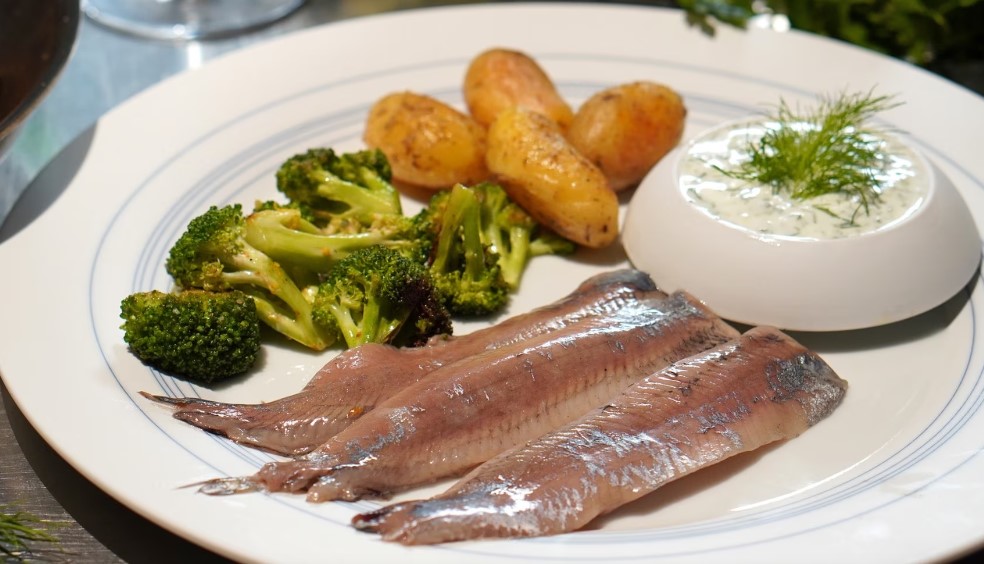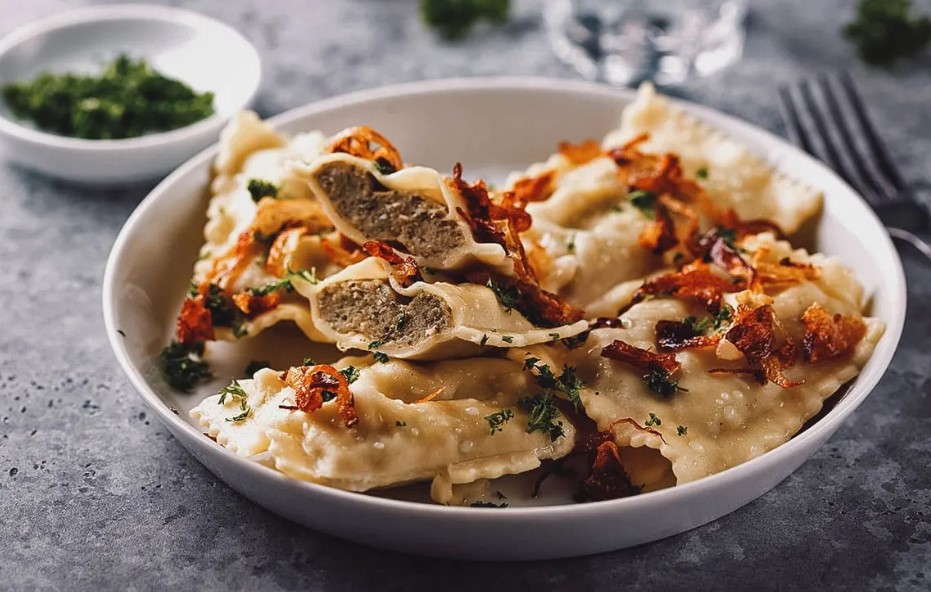 Maultaschen are German dumpling pockets made from pasta dough filled with meat, onions, and vegetables.
This has become a staple of most traditional restaurants. Some sauces available include Jägerschnitzel (mushroom sauce), zigeunerschnitzel (capsicum sauce) and rahmschnitzel (creamy sauce). But in the north, a squeeze of lemon is plenty.
Potato Pancakes are so popular in Germany that there are over 40 names for them. Som of these are: reibekuchen, kartoffelpuffer, reibeplätzchen, reiberdatschi, grumbeerpannekuche and so on and so on.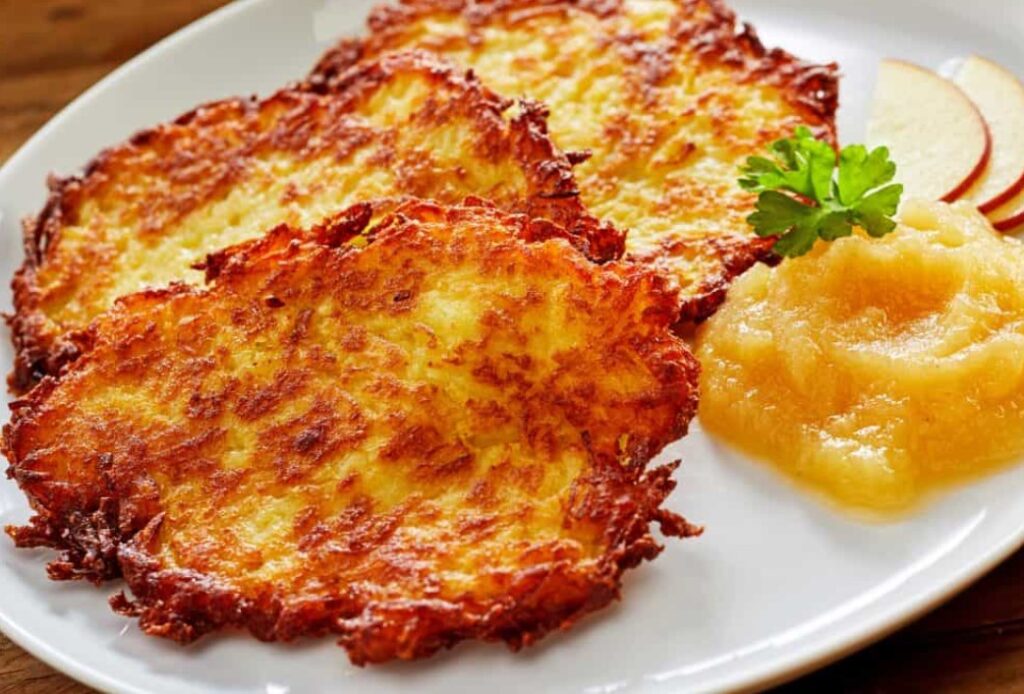 Rollmöpse are cooked and then pickled herring fillets, rolled around a savory filling like a pickled gherkin or green olive with pimento.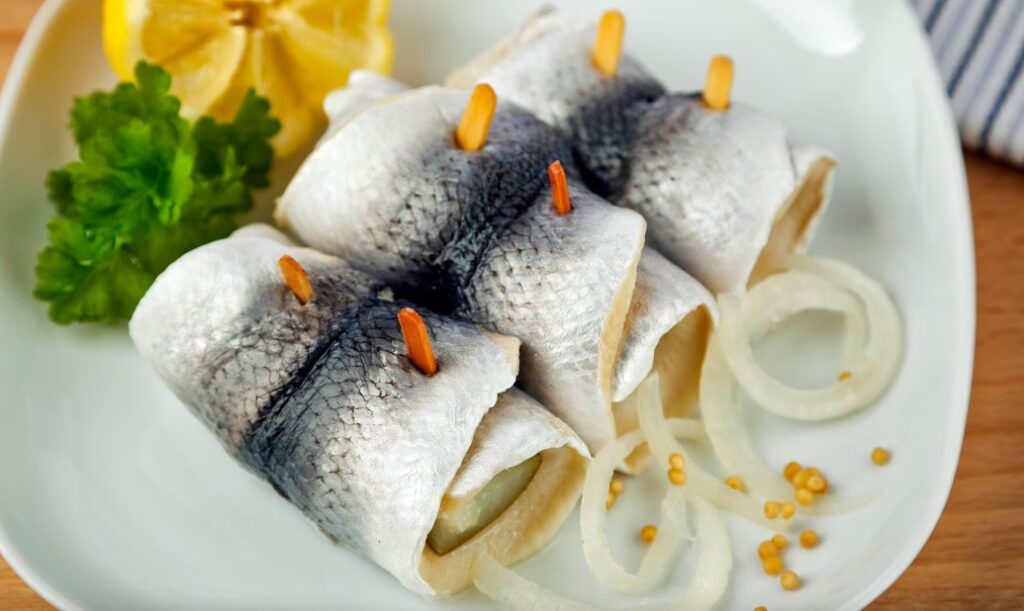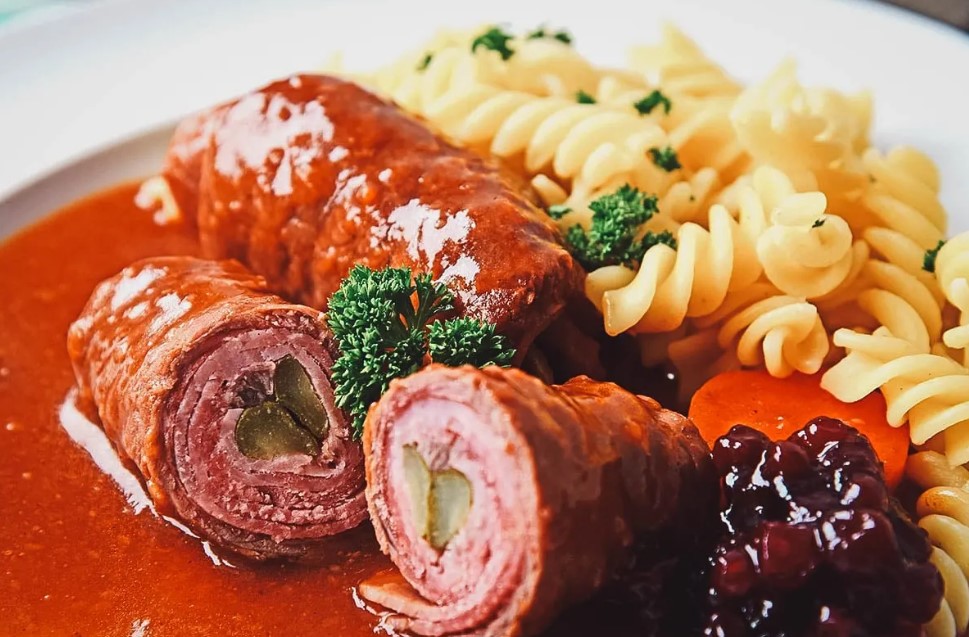 Rouladen consists of one thin long slice of meat that's stuffed with bacon, onions, mustard, and pickles, and then rolled. The rolls are then seared on the stove and cooked in a stew.
Sauerbraten is regarded as one Germany's national dishes and there are several regional variations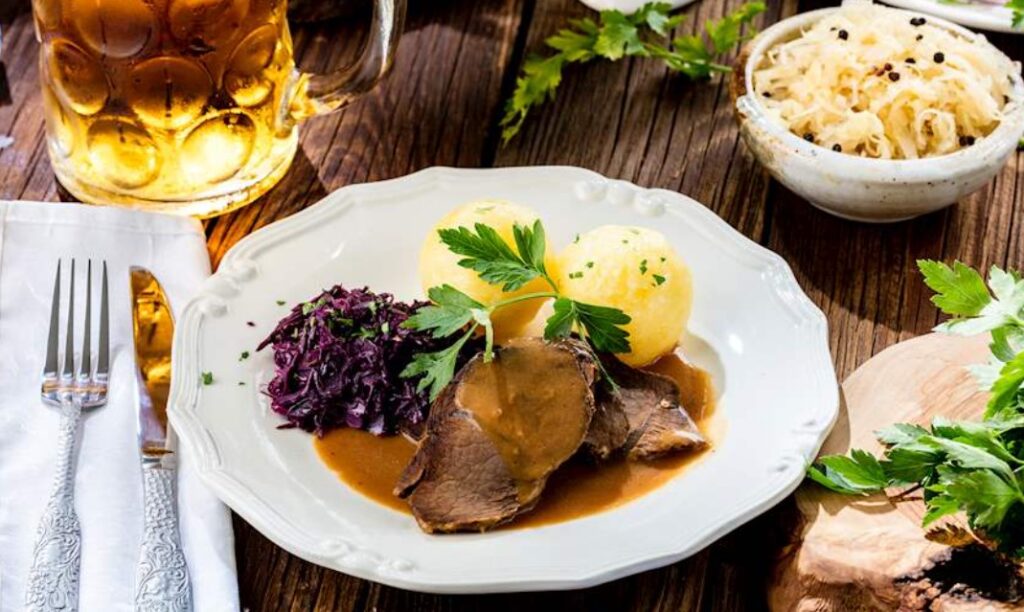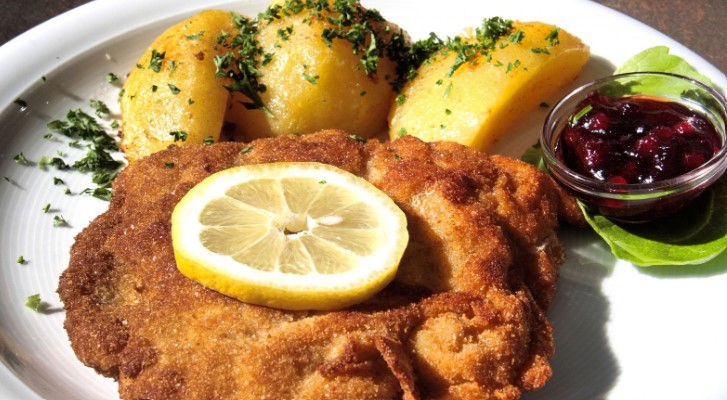 Schnitzel is breaded and fried meat cutlets that are popular everywhere in Germany. The Austrian or Vienna schnitzel is only made with veal, the German version is typically made with tenderized pork.
Spargle this one blew me away on one of my earlier trips. Germans are absolutely crazy about white asparagus (Spargle). When the season comes around (mid April) it is celebrated with passion. During the season the average German eats asparagus at least once a day. This adds up to a national total of over 70,000 tons of asparagus consumed per year.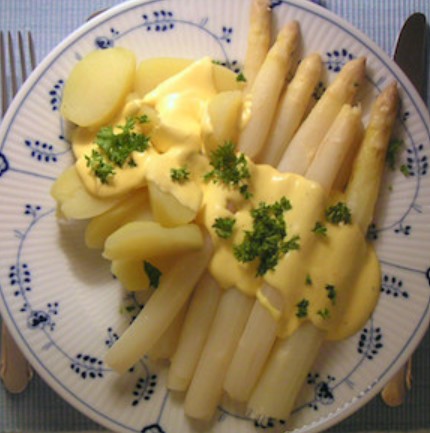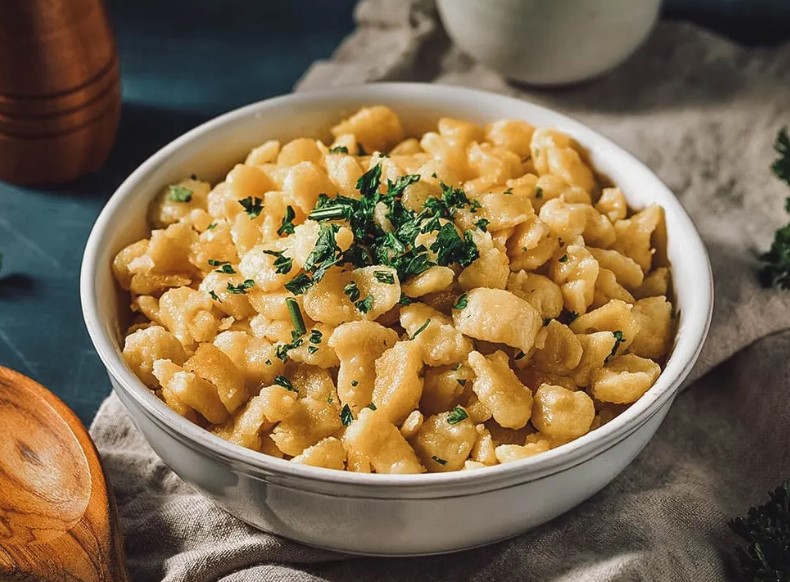 Spätzle is a type of pasta, traditionally served as a side to meat dishes or dropped into soups.
And to finish it all off, how about some Schwarzwälder kirschtorte or Black Forest gateau.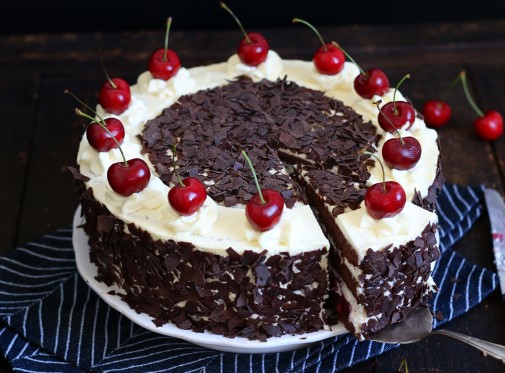 Hamburg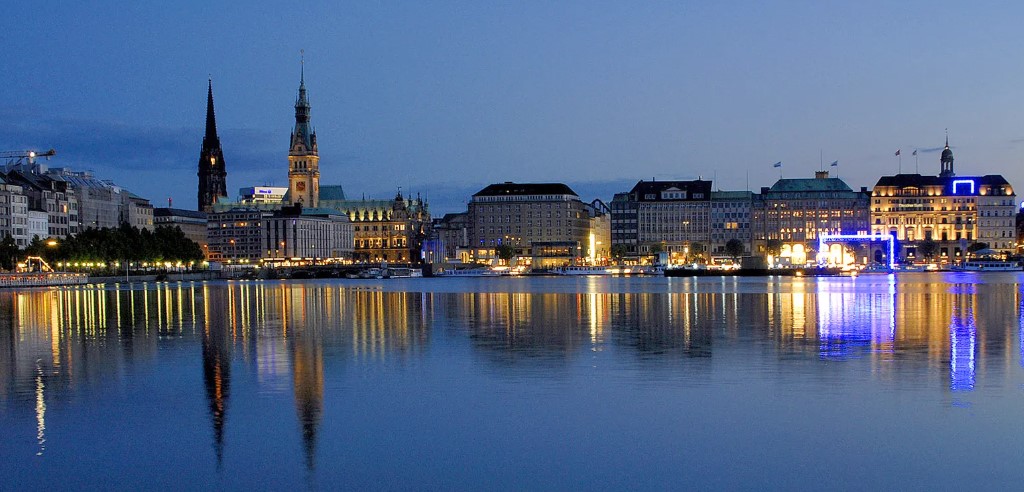 Hamburg is the second largest city in Germany (behind Berlin) and has Europe's third largest port. It has a population of about 2.5 million, but you would never guess it as it is such a pretty, green city. The city is on the River Elbe and also contains two tributaries the Alster and the Bille. The city has endured many catastrophes but has managed to recover and emerge wealthier after each.
But for me it has a different interest, this is where my father was born and where my extended family (cousins etc) have mostly remained in place. Hamburg for us is a family visit, Jill has been twice now and this is around my 6th trip here. My family take great pleasure in telling me that I first came here when I was 6 months old (in blue).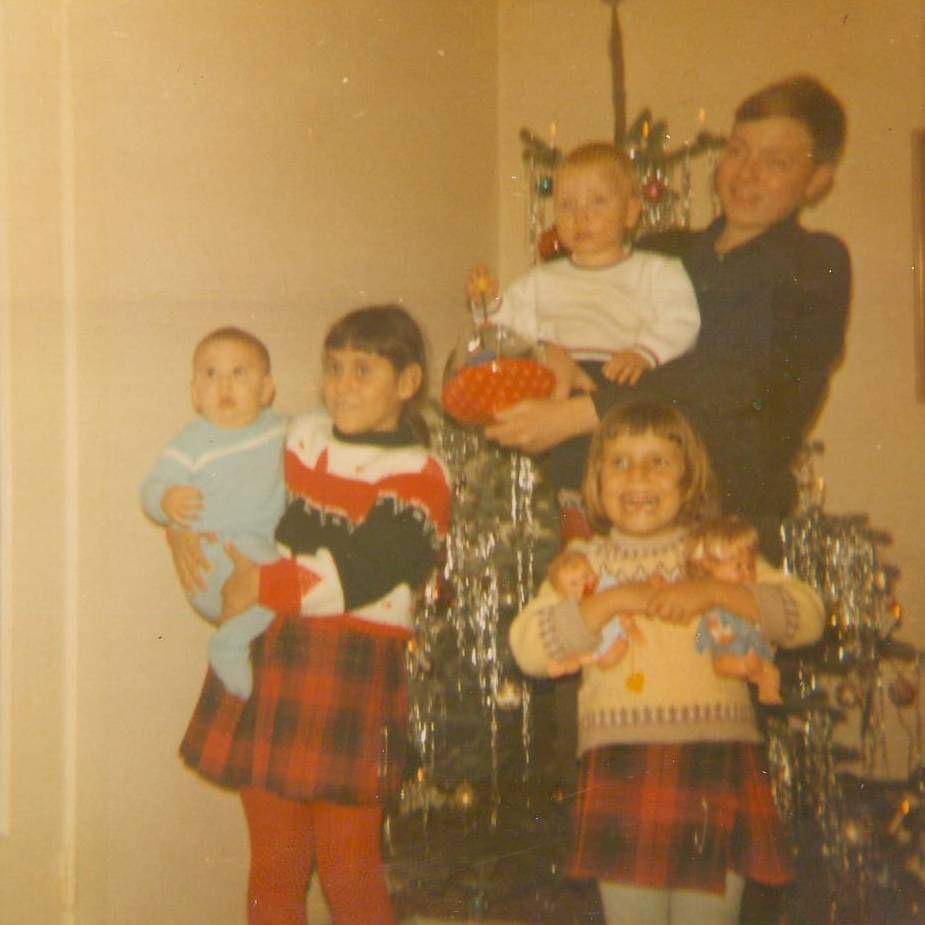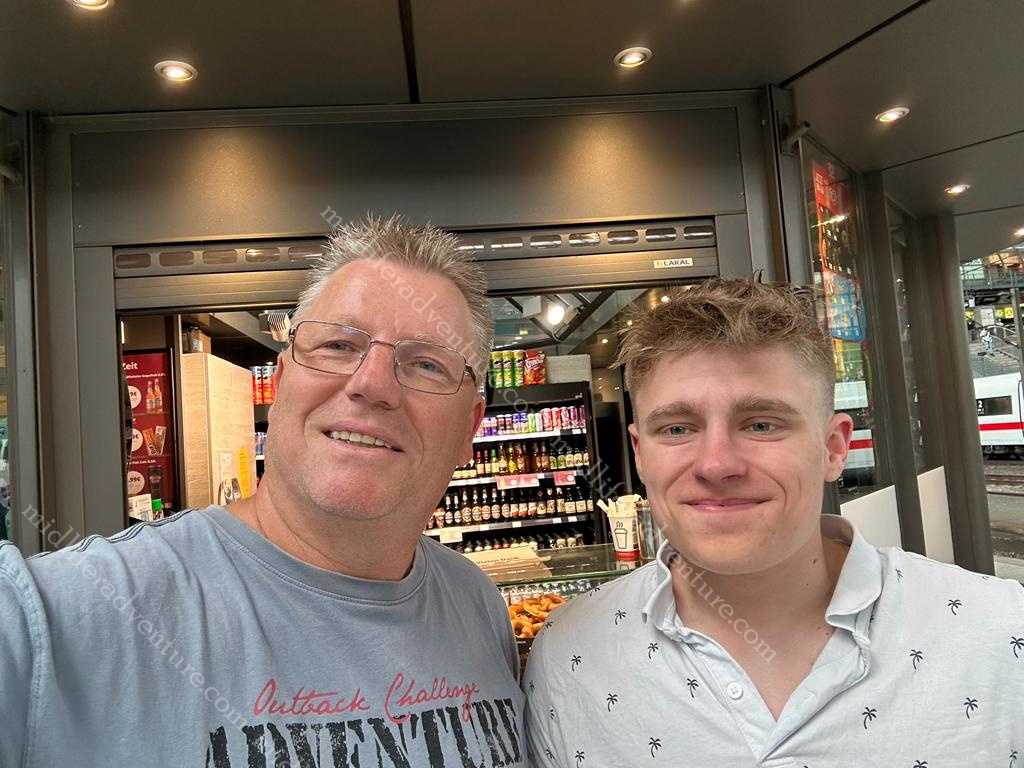 Having hopped off the train from Amsterdam (after getting off the cruise ship to Iceland) we were met by my cousin Jan and his son Elias. I then got to have my first experience in riding in a Tesla.
We were ferried to my other cousin Martina (and her husband Volker) where their daughter Rose and my other cousin Uwe and his friend Eva were all waiting.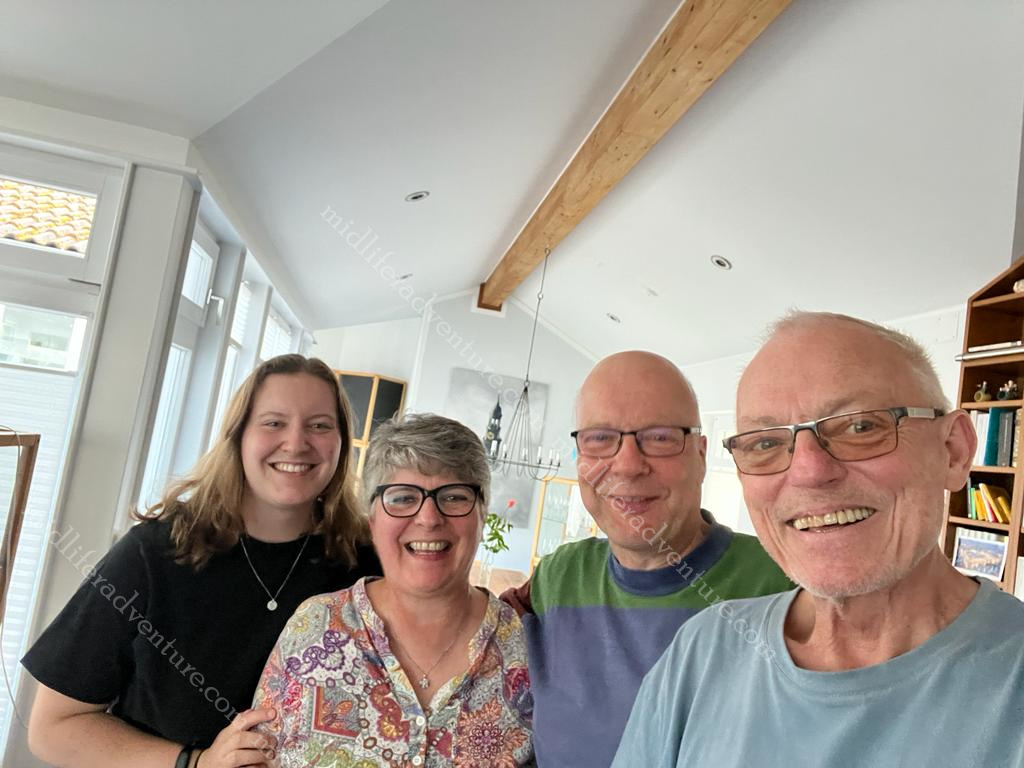 An absolutely amazing meal (Matjes Hausfrauenart – herring housewife style), drinks and catch-ups took place with photographs of both sides of the family bouncing around constantly.
After the festivities we drove back to a little hotel that Jill and I would be staying at for the week. This was organised and paid for in advance by the family members, which was beyond generous. The hotel was a pretty little place, with a nice beer garden out back and a cute little breakfast buffet each morning.
The next day we were off to the small hamlet of Bokel (under 650 people) to hang with Uwe and Eva, and eat (possibly) the biggest wiener schnitzel ever made. Uwe has taken, in his retirement, to repairing and restoring old land cruisers and troopies. So his yard was more of a car park than a garden, but the workshop was magnificent. A place for everything and everything in its place – German efficiency at its finest.
The next day we were treated to a private tour of the confectionary factory that my cousin Jan runs. They make a range of soft and hard candies in volumes that just blew my mind.
We dressed up in all the food safety gear and walked the lines while 50 employees churned out tonnes (literally) of sweets off the production line each day.
The place cranks out 90 tonnes of sweets each week. And Jan was the boss, he ran it all and it was seriously impressive.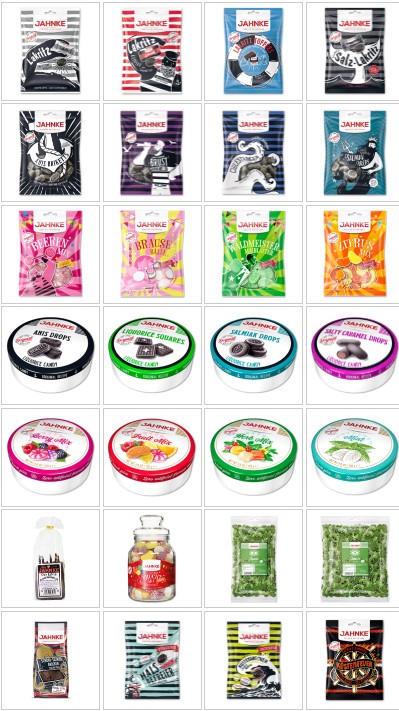 Finishing early, a last minute decision was made to go and visit Denmark as it was a country that we hadn't seen. So we hopped in the Tesla and did a 600km round trip into Denmark, checking out two different cities before returning home.
I have decided that I like Teslas.

I had not really considered electric cars before because Australia is not yet set up for them. But Europe is and these are brilliant (and we only drove in the little Tesla 3. When the time comes, and the Australian infrastructure is in place I think that this will seriously be a worthwhile purchase.
Now is the perfect time to comment on German roads and road etiquette. On the major roads in Germany (the Autobahns), for much of it, there is no speed limit but rather a speed minimum. You must not drive slower than the minimum and trucks are banned in the fast lane (at all times). This only works because people are considerate, check their mirrors, know how to merge and stay in the slower lanes unless overtaking. So people do not sit in the faster lanes doing low speeds refusing to move over (I'm looking at you, Brisbane). In our short stay here we were able to fly along at 225 kph which made our 600km round trip to Denmark much faster and not too exhausting.
This is such a change from driving in Brisbane where (some) people believe that the lane is their birth right and will not share with any other road users.
The other important note was that when a problem was encountered, all drivers pulled over and drove at either edge of the lane, leaving a clear path for any emergency vehicles that may need to get there.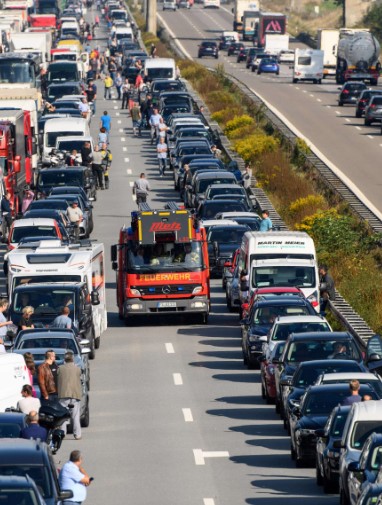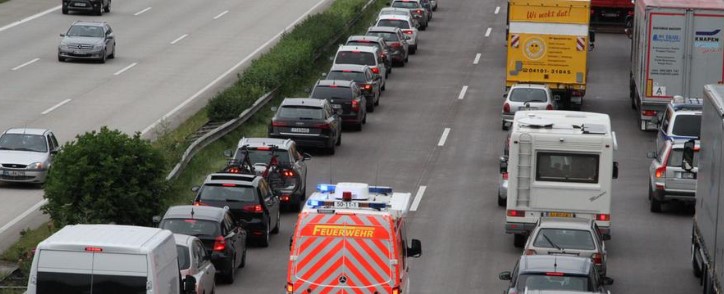 And everybody did this. It was smooth and efficient and a pleasure to be on the roads.
Having returned from Denmark we all met at Martina's place and had a train ride to town for a Hamburg sightseeing day. Being good Germans, one of the first stops that we had to make was at the stall that sold curry wurst. Another very good time to comment, Germany does some of the most amazing sausages on the planet, and their mustards are to die for.
We rolled through town, looking at the sights, taking happy snaps and admiring the architecture, waterways and just generally enjoying the feel of the city. Continue walking west and we came across the equally striking Speicherstadtrathaus, the district's town hall. I found it amusing that the name was rat haus given the efficiency of some local governments. But the building itself was stunning.
We saw the Speicherstadt district was the old port area that is full of neo-Gothic warehouses (being turned into trendy housing, restaurants and businesses).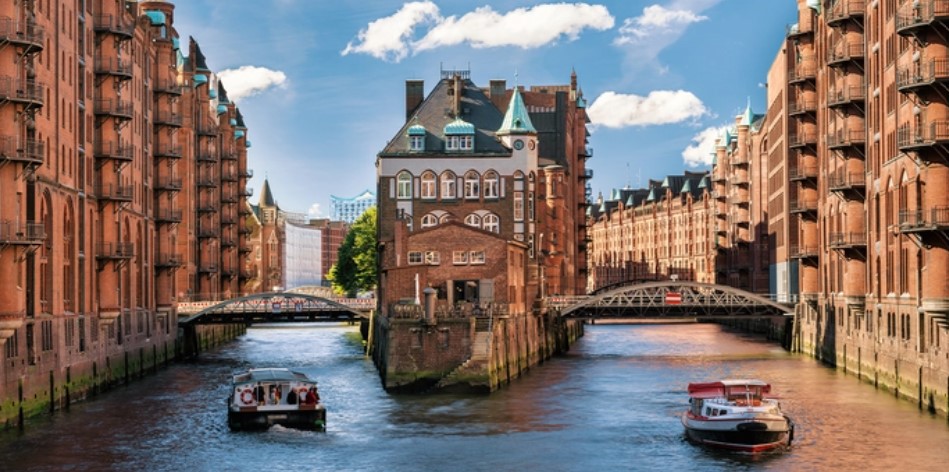 The group met up with Volker, we had coffee and continued to wander down and around the dockside.
We found ourselves at the Elbphilharmonie Plaza, or Elphi, which is the Hamburg equivalent of the Sydney Opera House. It is a modern concert hall with some of the best acoustics on the planet and is located on the Elbe River. The building has a new glassy construction that resembles (google says) a hoisted sail, water wave, iceberg or quartz crystal. And this has been dumped on top of an old brick warehouse. and of course, from up on top of the building, you are able to get both amazing panoramic views of the city and vertigo.
The Reeperbahn (or Ropewalk) is a street within the entertainment district of St. Pauli. But is predominantly known as the city's major red-light district. In German, it is also nicknamed die sündigste Meile (the most sinful mile). The street is lined with restaurants, clubs, discos, bars. strip clubs, sex shops and brothels. It is blocked off at either end to keep things out of the view of others. We did not go here this time, but I had been way back in 1996 on my first ever trip to Germany.
St Pauli is a quarter of Hamburg on the right bank of the Elbe river. In the 1600's Hamburg was a walled city and St Pauli lay outside the walls and became the home of businesses that were not wanted inside the city due to the smell or noise. At the end of the century workhouses (community housing for the poor) was also moved out there. St. Pauli was mainly used by sailors for entertainment during their stay. St Pauli hosts both the upper and lower standards of entertainment, from musicals, theaters, to bars and clubs, as well as the most known red light district.
FC St. Pauli Rugby was founded in Hamburg in 1933 and has been the largest rugby club in Germany for a long time. It is the most successful club in Hamburg and the whole of northern Germany and most importantly, it is where my father played about 75 years ago as a teenager. As a younger man I had the opportunity to come and have a game with them (nostalgia and all). They are distinctive in their brown and white harlequins jersey and the skull and crossbones motif.
Hamburg Fish Market is something that we did not hit this time, but have done previously. It typically sets up just in time to serve breakfast to all of the drunks that spill out of the Reeperbahn after an all-nighter (that was me in 1996). In addition to the drunks are the the early risers that are out for a leisurely Sunday stroll. According to the tourist blurb, little has changed in almost 300 years, except the market now has long communal tables for people-watching with pastries and coffee in addition to its seafood stalls.
As we wandered along the river we reached a domed building that we learned was the Alter Elbtunnel. This is two 6 m diameter tubes that run 24 m beneath the surface, and connect central Hamburg with the docks. Built in 1911 it is a 426m long, pedestrian and vehicle tunnel with elevators taking each vehicle down one at a time. Obviously everyone is too busy now to wait for the lift to go down before they drive across and now everyone uses a bridge. More efficient, yes, but nowhere near as cool.
St Michael's Church is one of the most famous churches and landmark with its 132 m clock tower that can be seen widely. It is meant to be one of the finest boroque churches of its era.
Having done the tourist thing we headed out to dinner, but not before going to the house where my father had grown up so many years earlier. When he was here it was an outlying suburb but is now a trendy neighbourhood full of bars and cafes and old world charm. And as with most of Hamburg, beautiful tree lined streets.
As a summary, I have found that German sausage, mustard and bread to be absolutely top quality and better than anything else I have had anywhere else. The odd version, here and there, is comparable but across the board, the Germans do these spectacularly well.
But before we left we had a family dinner for all. The wheels fell off early on in the evening when the appetiser ordered was potato schnapps topped with either met-wurst or a potato rosti and Lingonberries. From here came the usual fare of German delicacies that covered a broad variety of the usual suspects. There was fish, herring (matjes), schnitzel, rare beef fleisch, and much more.,
And as a last, Germany does some ok beers too.
Kiel

Kiel is a northern German city located on the Baltic Sea. The Kiel Canal is the busiest artificial waterway in the world. As seems to be the way for us, we jagged our timing perfectly and were there for Kieler Woche (Kiel week). This is an annual sailing regatta that is held every year and has been since the 19th century. the sailing happens a fair way offshore and you can only see this if you head out on the water.
We had been here before as many years earlier my cousin Uwe had a sailing boat moored here and Jill and I had a lovely afternoon sailing on the Baltic Sea while sipping champagne and grazing on a charcuterie board. A pretty tough life really.
The Kiel week celebrations have turned the waterfront into a carnival style atmosphere, with the usual carnival stalls (but better). They were the same as the carni games that we have back home, with equally low chances of winning, but they were nicer, neater and cleaner. And the employees had all of their teeth and did not look grubby like they do back home.
And the food options were quite a bit different from the usual Australian version of carni-fare. Sausages and bratwurst aplenty, pretzels, potato cooked in any style you can imagine, churros and virtually every fruit – dipped in chocolate. And being Germany, there was more than your usual occurrence of pickled herring.
And bars, real bars, in a public venue, serving real beers, from glass receptacles. Not a plastic cup in sight and no drunken carry-on (although we did leave before it really kicked off so I cannot comment if it stayed this way).
But for the most part, the extended family just got together and hung out for the a nice sunny day by the water in Kiel.