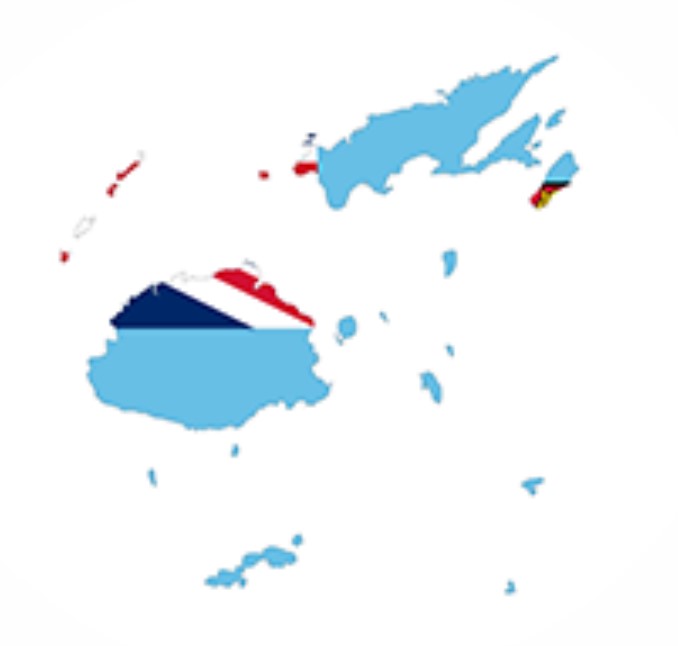 Fiji in an island nation made up of over 300 individual islands. It is a famous tourist destination and has been established and set up with this entirely in mind. It is renowned for rugged landscapes, palm-lined beaches, coral reefs and clear lagoons.
Ever since I was a kid I remember seeing those Fiji package holidays that were always being advertised. They always seemed to include an idyllic resort, flights included and more often than not, they were under a thousand dollars. While the price has gone up (considerably) all of the rest is still available today.
Our trip would take in 3 separate resorts and also include a night at a B&B in Nadi (mainly to avoid a long drive and potential drama on the final travel day). So for the most part we should get a nice spread of what is here.
The first and biggest issue that we had on arrival was getting access to WIFI, and this was our first real introduction to life in Fiji. In order to get access to the mobile data network at the airport, be prepared to hand over your first-born child as the prices are obscene. We had just left Samoa where we got a SIM card with data for 5 tala (about $3) for the month and found that we were now paying $70 Fijian ($55 AUD) for 15 days. And for this amount of money you got a patchy spotty service that kept dropping in and out the whole time.
This got even worse once we got to our second resort, where we were told that if we wanted WIFI in our room then we had to pay an additional $40 Fijian for 3 days access.
This service was slower and even more spotty than at the first place.

Before we go any further, the first thing that must be discussed is Fiji Beer. It is terrible and costs more money than you would pay for beer back home. There are three main options (Fiji Bitter, Fiji Gold and Vonu) and they are all atrocious to drink. Fiji Bitter tastes acrid, while gold is tasteless. Vonu at least borders on passable but if you are given any other choice, I would drink that. I ended up finding Camel (a Hanoi beer) and grabbed that.
Add to this the price. The cheapest that we could buy a stubbie at a resort was $10 ($6.9) and this went up to $17 ($11.75) at the last place. Before we left Australia, we were buying cans for $3.50 at the Emu Park RSL and the beer actually tasted good.
Fijian resorts
Fiji is full of resorts and they are all pretty similar. The 5 star options offer high end service at high end prices and really don't give you a sense that you are anywhere near Fiji (you could just as easily be anywhere (beachy) in the world. As for the lower star options, they are all pretty much interchangeable with a limited (westernised) menu and drink and food prices that rival anything that you would pay back home and more in many cases.
Every menu that we came across in our time here had the following options steak, fish and chips, burger, pizza, fish curry, chicken curry and vegetarian curry. And that is what you will have available at almost every resort, for every meal, for your whole time here. There will be a daily special (lunch will almost certainly be a club sandwich or chicken wrap) and the dinner special might be a chicken schnitzel with chips. Every now and then you will get a nod towards something local, like Kokoda (the Fijian version of Oka or Ceviche) but it will be overcooked (sit in lime too long) and made bland.
Don't get me wrong, the food is nice enough. The options are just extremely limited and over an extended period (more than a few days) they get pretty boring.
Let's get a few things straight on our accommodation. They were all absolute beachfront, with green grass, swimming pools, palm trees and idyllic locations. All the rooms were private, en-suited, clean and serviced regularly and they all offered similar services and tours. They were all quite remote (far from villages) so you had to get in a cab to see things. Across the board the food was poor and overpriced as was the beer and cocktails (only the level of overpriced changed).
So in the grand scheme of things, all of them were fine. There was nothing stopping you from having a good time at any of the resorts for a week or two. But that said, there was still stuff that put us off some of them.
Resort One
Our first resort was a cheap and cheerful 3-star number. It was fun and quirky with an open-air bathroom. The place was nice but was completely overrun with free-range dogs. This seemed to be a plus for many but was a bit annoying for us at meal times or when the dogs decided to scuffle with each other. But at $155 Aussie a night, I could not help but imagine all of the coastal towns back home where you would find similar digs with better food and cheaper drinks.
Stars
Night
Price
(AUD)
Beer
Price
(Fiji)
Meal
Price
(Fiji)
WIFI
Massage
(Fiji)
***
155
10-14
28
Patchy
40/hr
The big winner here though was the $40 massage. Don't get me wrong, Fijian massages are terrible if you have anything that needs attention. There is very little therapeutic about them, but if you are looking for a light, easy, relaxing way to kill an hour, then you cannot go wrong. I was there early in the day and the ladies were doing nothing so I ended up with a four hands massage for my $28 Aussie.
The biggest issue that we had here was the staff. They were friendly, but the place was their own private playground and you as a guest happened to be infesting. This meant that the music was at unbearable volumes almost all of the time and if they wanted to talk to each other, they just yelled to each other, across the entire resort. This wore very thin after a while.
Resort 2
Resort number two was a step up in stars, but inexplicably a step down in expenditure. For no apparent reason we went from 3 to 4 stars but saved ourselves $35 a night. The room was bigger and nicer, with indoor plumbing and was entirely lovely. The staff were just as friendly, but without the yelling, the dogs were there but were fewer and much better behaved.
Stars
Night
Price
(AUD)
Beer
Price
(Fiji)
Meal
Price
(Fiji)
WIFI
Massage
(Fiji)
****
120
12-15
36
$40 for
3 days
70/hr
The beach at resort two was a bit nicer than the first but had the benefit of some lovely blue starfish to be seen straight off the sand in front of your room.
No real snorkelling to speak of but that was the same for all three of the resorts.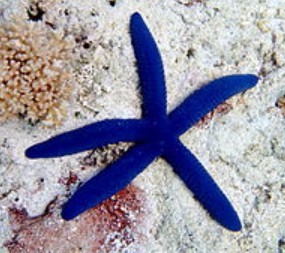 In reality, resort two was probably our pick of the three but it was also plagued with the poor food and terrible internet options that all three had. But importantly, it did have a big screen TV that allowed me to wake up at 3am and sit with the security guard watching the world cup rugby Quarter final games between Fiji and England, closely followed by South Africa against France.
Resort 3
This was at the high end, positioned on one of the best beaches in Fiji and upon arrival it was clear that the extra money was for the beach. The room was smaller and less well appointed than Resort two and the prices across the board were higher, in fact all of the prices here were through the roof. But the beach was magnificent.
Stars
Night
Price
(AUD)
Beer
Price
(Fiji)
Meal
Price
(Fiji)
WIFI
Massage
(Fiji)
****
$215
$15-17
$45
Patchy
and slow
$140/hr
Jill and I have spent a lot of time talking about Fiji and its attractions and charms. Neither of us have anything adverse or bad to say about Fiji at all. The people are friendly, the location is stunning, and as beach holidays go this is a fine place to come. And sure once upon a time, when it was cheap, this would definitely be the place to come. But the days of a cheap Fiji holiday are mostly gone.
For the prices that you pay here today, you could get as good (if not better) options all the way up and down the Australian coastlines. The food would be better, the drinks prices would be cheaper and you would have saved yourself a plane fare.
Sigatoka is a small town wedged about halfway in between resorts two and three. As we had lain about enough, we decided to hop a bus into town and check out the local markets (being a Saturday and all). Sigatoka is now commonly dubbed as "Rugby Town" due to the local rugby team's influence on the Fiji national rugby scene.
This is where we got to do some local shopping and mingling with the community rather than being trapped in a resort. I managed to grab myself a Fijian Rugby shirt and a Bula Shirt and we got some reasonably priced beer, wine and snacks. I even managed to grab a few roti wraps (with a chicken and potato curry filling and a tuna filling) for about a buck each.
Fijian Food
This will not really be a fair section to write as the food that we had was almost always resort food and it was bland, templated and made for western tastes (at least the perceived ones). I am certain that if we were able to have gotten out and about more then our food experience may have been vastly different.
The food options were a mix of Indian and Chinese with a bunch of local fruit and root vegetables thrown into the mix. Over time the Indian and Chinese foods had both been localised somewhat and did not really resemble their roots. But they were still ok. Particularly the Indian, ignore the lack of chilli, the flavours were good.
Kava is the traditional drink made from ground-up roots of the Piper methysticum. The root is traditionally crushed or ground in water and drunk as tea. Kava has been used in ceremonies and cultural events in the Pacific region.
And it tastes like mud.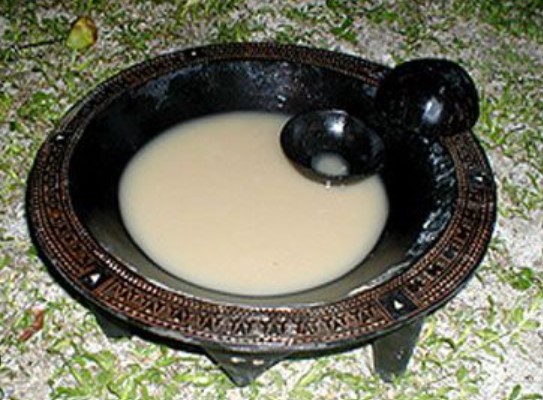 Nadi
Nadi was a breath of fresh air after having spent so much time on the beaches and in the resorts. The beaches were lovely but the resort food was pretty bad and the prices were through the roof. We got a place near the airport (but still on the water) and immediately were happy. The beaches were nowhere near the standard of the resorts and neither was the water.
But the price for a stubbie of beer went from $17 to $5 and the food was better and a ton cheaper and even the cocktails were reasonably priced. In reality the best meals that we had in our fortnight in Fiji was here and not in the flash beachside resorts.
Overview
I rate Fiji as a lovely place to visit and we are glad that we came, but in hindsight neither of us think that we would return. There are many more beachy type destinations around that offer as much (if not more) than Fiji at a fraction of the cost.
I have already mentioned the stay at home (in Australia) options, but if you were determined to head overseas then the other options that I would include would be:
The Maldives,
Philippine Islands,
Sri Lankan beaches,
Samoa and
even some of the lesser Greek Islands.
All of these offer the same sort of relaxing beachy feel and will set you back about a half to a third of what you would pay here in Fiji (granted the Maldives does also have the super high-end options that would blow these prices out of the water). And importantly they will all offer good authentic food and drink options at far better prices.
The night in Nadi slightly changed our opinion and softened our view of Fiji, but the cost of the resorts is too exorbitant for it to be a go-to option.