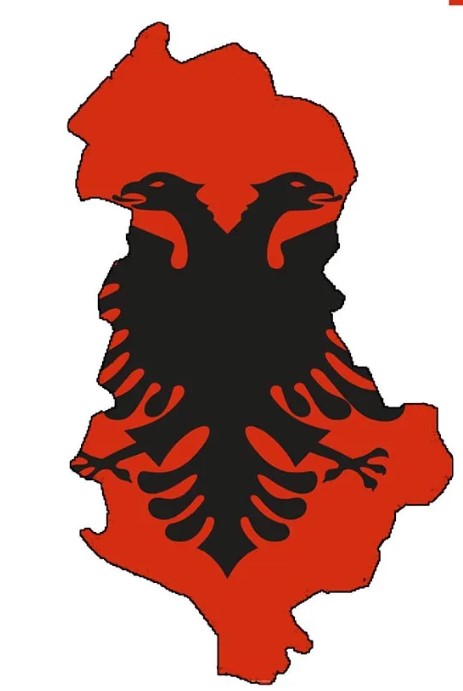 Albania is a nation that shares land borders with Montenegro (northwest), Kosovo (northeast), North Macedonia (east) and Greece (south). There is evidence of habitation in the area since the Neolithic era (around 7000 BCE).
The Albania of today provides universal health care and free education (primary and secondary) to its citizens.
Tirana
Well, this one surprised us. We looked online at the local tourist attractions and the list looked pretty lean. Our time was short but given the list of things to see it had a fair bit of downtime in there too. Once we arrived and started looking we saw much more than we had bargained for.
Add to this that it was listed as a developing country, our experience was very different. It had many of the baselines for a developed nation (footpaths and lighting etc) that we had been missing in many of the last six countries we had been in. Granted, the traffic was a nightmare and the sewerage at times questionable but for the most part this place is extremely civilised and pleasant.
So the main thing on the tourist schedule for Tirana is Skanderbeg Square. This is the main central square in the heart of town. At one end is the National Historical Museum and at the opposite side is the statue of Gjergj Skanderbeg.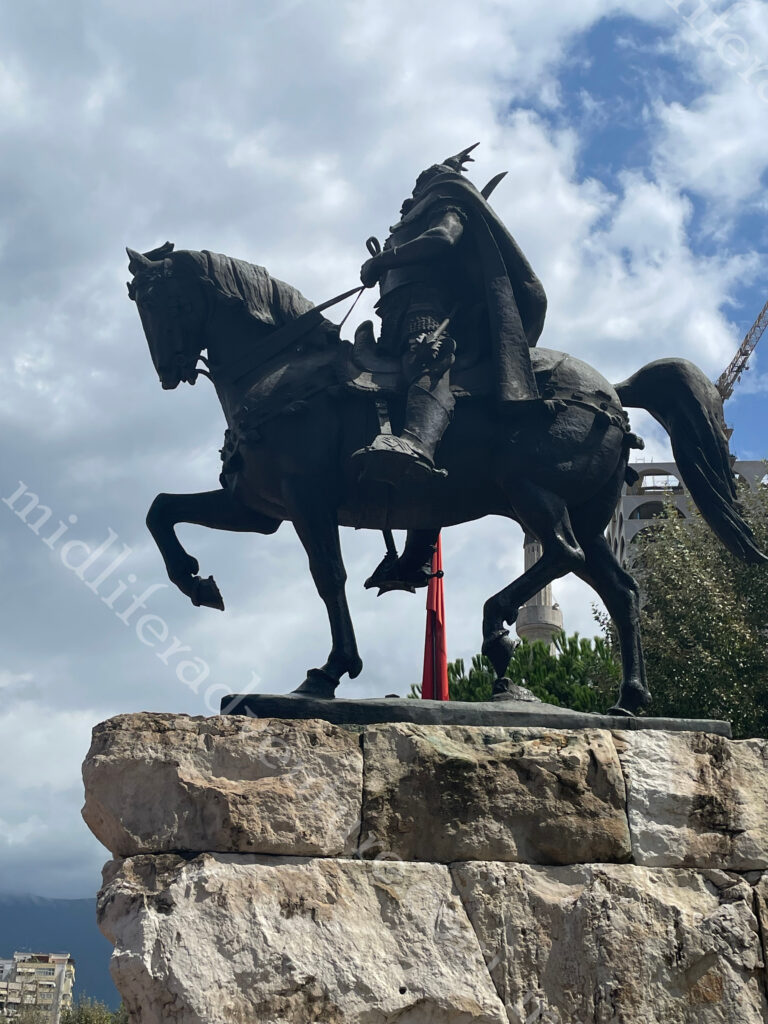 This is the third time we had run into Skanderbeg having also seen his statues in Skopje and Pristina.
According to the history books, Skanderbeg's led a 10,000 strong army that waged war in Ottoman territory. For 25 years, (between 1443 and 1468) they kept winning against consistently larger and better-supplied Ottoman forces.
A war memorial dedicated to the victims of the Kosovo War is present in Skanderbeg Square along with a series of photographs depicting those missing from the conflict.
There is much construction still going on in the city and the thing that is enthusing me is that they are not building boring concrete and glass cubes. The Architects have been to work and are putting together something that may end up being an interesting cityscape.
While there was not huge amounts to see and do, we liked Tirana and would happily come back. Getting around was easy and cheap and the people were mainly friendly. Albania would make for a nice base to launch longer European forays (daytips etc) while not killing the budget.
Tirana represented the end of this phase of our European adventure. We now start heading back to Australia (briefly) but we are doing it the slow way with several stops in the Middle East, Sri Lanka (again) and then into Brisbane via Kuala Lumpur and Sydney.