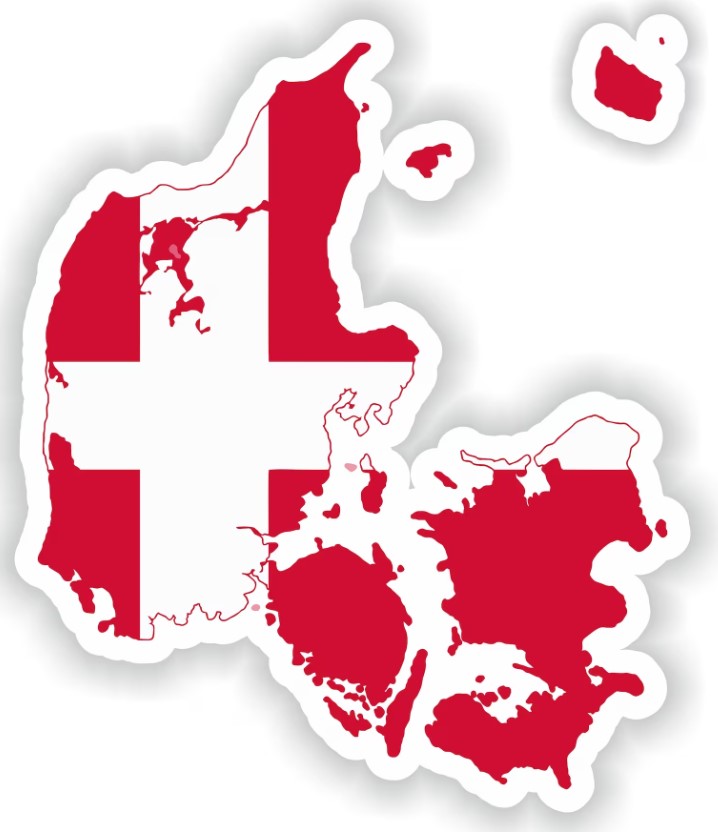 Denmark is the southernmost of the Scandinavian countries, lying of Sweden and Norway and north of Germany.
It is a small kingdom that includes the the territories Faroe Islands and Greenland. Along with over 1400 smaller islands, 443 of which have been named and 78 are inhabited.
Denmark has been inhabited since around 12,500 BC and agriculture has been evident since 3900 BC. Between the 8th and 10th century the wider Scandinavian region was the home of Vikings who colonised, raided, and traded in all parts of Europe. The Danish Vikings were most active in the eastern and southern British Iles and in Western Europe.
Kolding
Kolding is a small city (around 60,000) in the south of Denmark. For us it was a fuel stop as we plugged the car in and had some time to kill while it charged. So we had our usual wander about. Kolding is the site of the former royal castle of Koldinhus which was built in the 13th century. The other big ticket item in the 13th century stone Church of Saint Nicholas, which is one of the oldest in Denmark.
Possibly most importantly we shopped for a Danish specialty of hot baked liverwurst. We got this at the deli, along with some good quality bread rolls and once the car was charged we headed to the next port of call.
Vejle
As we belted north along the road we came across the town of Vejle which was a waterside town and looked amazing. From the bridge we could see the Fjordenhus and some really funky looking buildings along the foreshore, so we decided to stop.
Vejle Fjord in Jutland stretches east from its head at the city of Vejle to its mouth at the Kattegat Sea. Fjordenhus is a fortress-like office in the Vejle Fjord in Denmark, it stands in the water alongside Havneøen (The Harbour Island), a man-made island that was developed in response to a concept by the local government to revitalise the harbour area.
So we headed to the waterfront, checked out the marina (officially the Vejle Lystbaadehavn) and enjoyed our hot liverwurst (not so hot by now) on bread rolls. The dockside rejuvenation was done really nicely. Trendy apartment buildings now line the water, with big open green spaces available for all and a marina offering a range of watersports (for those brave enough to enter what I think must have been seriously cold water).
While sitting by the water enjoying our time Jan told us that Denmark is a major holiday destination for Germans who come up and rent large waterfront homes for everyone to get together in one place. After exploring it was time to head back to Germany so we hopped back in the car and headed home.