We have been to Malaysia a lot – we regularly transit through Kuala Lumpur and Penang is one of my favourite places on the planet. We have hit the west coast and Borneo extensively but had never made it south or to the east coast. So this trip we are.
After a nice easy transit through Kuala Lumpur (again) – I should talk about our KL transits as we do them so often. We have found a little hotel right in the midst of KLIA2 (the airport) that gives us access to an air conditioned room, a shower and a bed (for about $60 a night). It is a short walk from the terminal (about 600-800 meters) and is set up especially for those in transit. There is a 24 hour reception and the buffet breakfast starts at 4am to accommodate the early flights. We have stayed here many times and probably will again.
So after a shower, a meal (including beer) and a sleep we hopped on a bus from the airport and headed south to Melaka (Malacca). Oh and by the way – the spelling of the name of this place changes regularly and inconsistently.
Probably worth mentioning the busses here. These are things that I typically have avoided at all costs as they are slow, cumbersome and uncomfortable. In addition they really are not built for people over 6 foot tall. Add to this Jill's amusement by booking us on (what has come to be known as) chicken busses. We have travelled on some truly atrocious local bus transports.
But I am very happy to say that in Malaysia, this is definitely not the case. Bus transport in Malaysia (at least the long haul stuff) is clean, comfortable and a highly pleasant experience. There are 3 seats across rather than the usual 4, and the seats are spaced reasonably apart so that there is ample leg room. There is, in fact, a hell of a lot more comfort to be found on a Malaysian bus than there is on any economy airline seat anywhere in the world.
We had long heard of the importance of the Malacca Straits (the vital trade route that keeps Asian and global trade flourishing) but had not made it down here until now.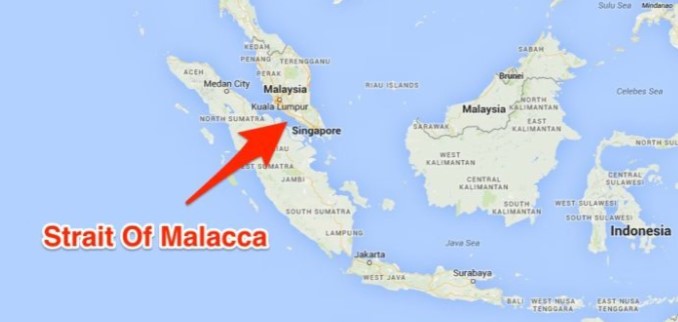 Virtually all shipping between the Far East and the Mediterranean / Middle East has to pass through this channel and has done so for hundreds of years (since around 1400). Because of this it has been a critical global port (along with places like Singapore and Shang-Hai) for many centuries.
Every year, around 90,000 ships pass through the sea lane of the Malacca Strait, which links the Indian Ocean to the Pacific. The cargo lanes make up an estimated 40 % of global trade. In addition, along the seabed is a dense array of internet cables that keep the world online. It is one of the most vital arteries of the global economy and a well-known global choke point.
Melaka was the location of one of the earliest Malay sultanates but this all went away when the Portuguese conquered it in 1511. The Dutch then had a turn from 1641 to 1798, who then ceded to the British in 1824. Even Japan had a turn during WWII (1942–1945). Until finally on 31 August 1957, Malaya became an independent nation.
Melaka has it all, from old Chinese churches to Portuguese forts, palaces to heritage museums, mosques, sanctuaries to cultural parks. For the most part they are relics of the colonisation by the Dutch, Portuguese and the British But there is plenty to see and do (as long as you can abide the heat and humidity).
Most of the activity in town centres around Red Square or the Stadhuys (that were once the offices of the Dutch Governor) and across the bridge into Oldtown and Jonker St (the Chinatown area). This includes the overly packed weekend night market (especially on Saturday night). With the influx of the incredibly blingy pedal tuk tuks.
I usually don't talk about where we stay, as most people that we know would never stay at such meagre offerings. We are more 2 star than 4 star and while we love the character of many of these places they would draw the scorn of most of our family and friends. It is the price we pay for travelling for long periods.
That said, there are still some basic rules that we abide by. Our hotels and rooms must:
be a private room (no dorms)
have a private ensuite (no shared bathrooms)
have decent WIFI (as far as possible)
be close to lots of food options
be walking distance to the cool stuff
Here in Melaka we stayed at a place that was just fantastic. It was more akin to a B&B than a hotel. Run by Choa and his wife Maria their spiel is "We're a budget guesthouse with charm and we are one of the cheapest options because we don't have staff – we do everything ourselves. Our home is your home – come sit back, relax, and join us for a cup of coffee".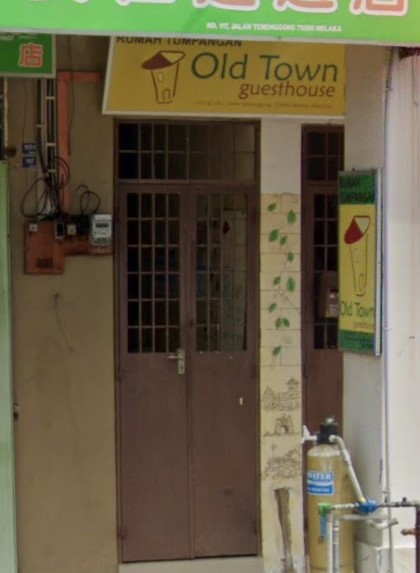 Granted it doesn't look like much from the outside but you cannot find nicer or more accommodating hosts. Once you get in the walls are covered in murals of all of the sights to see in and around Malaka. Nothing is too much trouble and they even give you a recommended itinerary to make the most out of your stay.
And it is right in the middle of some fantastic (an cheap) restaurants.
Maria is a master baker (maybe not officially but certainly in our eyes) who bakes up a storm every day. Biscuits, cakes, slices you name it. And on our last day she even made up a care package for Jill to leave with to get us through our bus ride – that included several types of biscuits a fresh mango and some banana cake.
If we come back to Melaka we would stay here again just to experience the hospitality again.
There is also a Little India that caters to the mainly Tamil population, who first came to work on the rubber plantation. It is fairly small but the restaurants are pretty good and most importantly they have been culturally welcomed. There is even a Chitty Village for the minority Chitty population.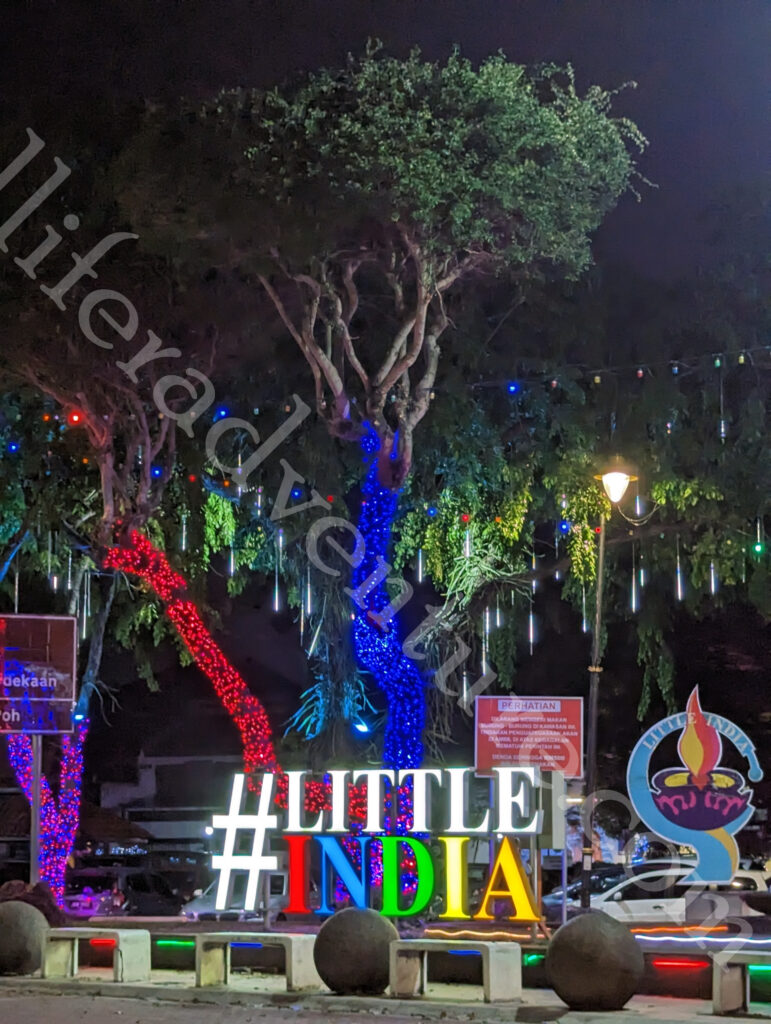 The most striking part for us (other than the food) was the waterfront. the river makes its way through the heart of the city and virtually every step along the way there is something to see. Sadly many of the funky little cafes and restaurants (away from the main blocks) are no longer open (right now) but hopefully they will come back in time. But the river is really nice and is well used with tourist cruises and bars and restaurants lining the strip.
As nice as the riverfront is at night, if you are willing to brave the heat of the day, you get exposed to a whole new world during the daylight hours. Walls plastered with street art (becoming a favourite of ours it seems) funky bridges crossing backwards and forwards along the river, even a Ferris wheel. There really is a lot to keep yourself amused with.
Who knew I would be writing about this…Gan Boon Leong was born in 1937 and was Malaysia's most successful bodybuilder (and later politician) – having won countless bodybuilding prizes, including Mr. Asia and Mr. Universe. He is known as the 'Father of Bodybuilding in Malaysia'. To honor everything he did for Melaka, the city erected several golden statues of him, which are now just as much photographed as Melaka's more traditional tourist sights.
The Malacca Straits Mosque was built in 2006 on a man-made island and looks like it is floating when the water level is high. It has two archways lead to the main entrance with stained glass covering the space between the arches. The mosque has a 30-metre tall minaret that doubles as a lighthouse.
Food
With Melaka's long held importance as a trade route, comes a food maturity that exists in few places. People have been brining their food influences into Melaka for hundreds of years and the result is spectacular. Penang and Singapore are my two favourite food destinations and having been to Melaka, I have found my third. The laksa is sensational (but be warned is seriously spicy) and no trip to Malaysia is complete without a Roti Canai (pronounced Chanai).
Every meal we had in Melaka was a win. Whether Indian, Chinese, Malay. In fact even the western food attempts were credible (a rare thing throughout Asia). Melaka may be my second favourite Malaysian spot (behind Penang).