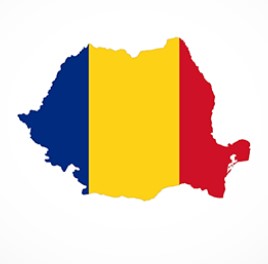 Romania is a country located at the crossroads of Central, Eastern, and Southeastern Europe. It borders Bulgaria (south), Ukraine (north), Hungary (west), Serbia (southwest), Moldova (east), and the Black Sea (southeast).
Romania is particularly known for the forested region of Transylvania, long associated with the Dracula legend. It is ringed by the Carpathian Mountains and has many well preserved medieval towns and fortified churches and castles.
Human remains found in Romania have been dated back to 40,000 years ago, making them the oldest known homo sapiens in Europe.
Castle Dracula
We did not get near this one, but I thought that I should at least mention it and provide a few stolen tourist brochure shots. More rightly known as Bran Castle it was built in 1377 and attracts over 700,000 visitors a year.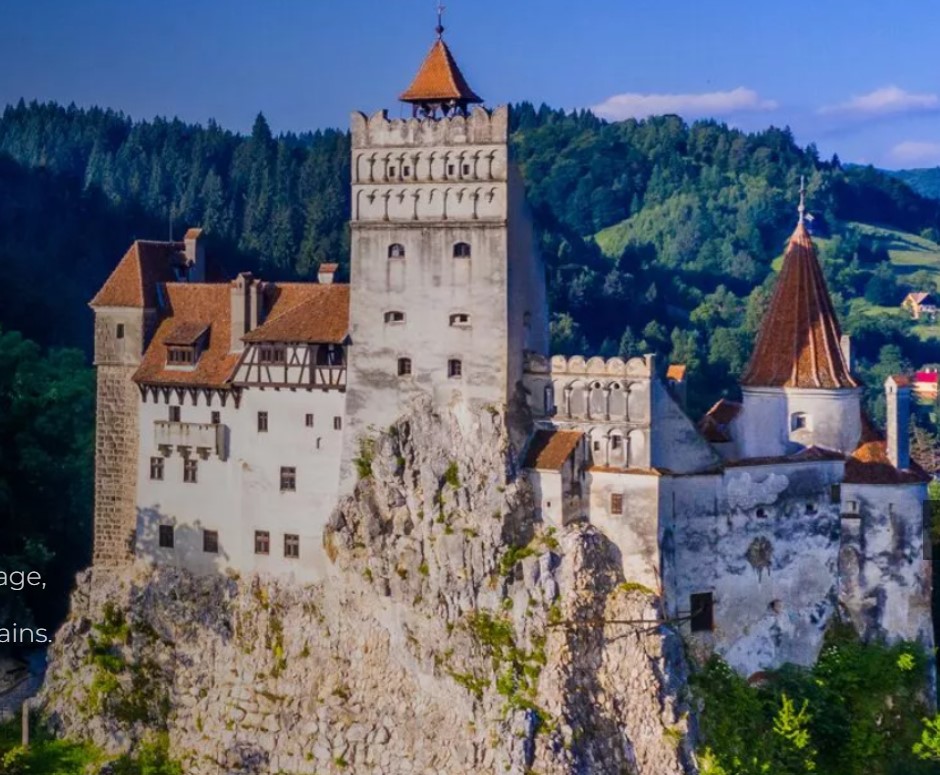 Bram Stoker's character, Dracula, is a Transylvanian Count with a castle located high above a valley perched on a rock with a flowing river below in the Principality of Transylvania.
Bran Castle is the only castle in all of Transylvania that fits Bram Stoker's description.
The Bram castle website offers the opportunity to get in touch with the creatures of the night through an exhibition entitled 'A history of dreads in Transylvania'. This provides a history of local myths and fears (their symbols and significance) and the way they were reflected in the historiography of the 15th century. And how they were then discovered and used by Bram Stoker in the 19th century for the creation of Count Dracula.
Bucharest
My relationship with Bucharest is a mixed one. I have both loved and hated it at the same time. My first introduction was magnificent, we hopped off the plane and straight onto a local transfer bus that delivered us (close enough) to our hotel – seamless. Our hotel was one of the best we had seen thus far and was clean and efficient. The room was luxurious with a fully functioning air conditioning unit (it was about 37 degrees) which pleased me nicely.
Bucharest is a big capital city (2.2 million), and it doesn't really have much to make it stand out apart from the main two or three tourist attractions. While certain aspects of the place are stunning and photogenic, the majority are in a terrible state of disrepair. Billions have been spent on the presidential palace and constitution square etc. but the rest of the place is being left to crumble down upon itself.

Having relaxed and cooled off, we had to find our way to the Bucharest Nord train station to pick up our physical tickets (to Moldova) for the next evening. On the map, it seemed like a simple enough task but this is where the wheels started to fall off.
There are two stations at the Nord, one is for the longer trains while another is for the local trains. We landed at the local one one first of all and it was a dump. Having been redirected to the main one (about 800m away) we walked along the urine soaked, rusting, vandalised and generally dilapidated path that at one time connected the two stations together. Travellators had been smashed and destroyed and at some point had became shelter to the homeless population leaving a very overt stench of urine. These have now been barred off to keep the homeless out.
We eventually got to the main station and after some consternation was able to locate and find our tickets (mainly due to the magnificent website the man in seat 61).
This is actually worth mentioning (www.seat61.com) is a privately run website by a guy called Mark Smith who started it as a hobby.
If you are ever looking to get on a train you need to check this website out. It gives you answers virtually any question that you may have almost everywhere in the world.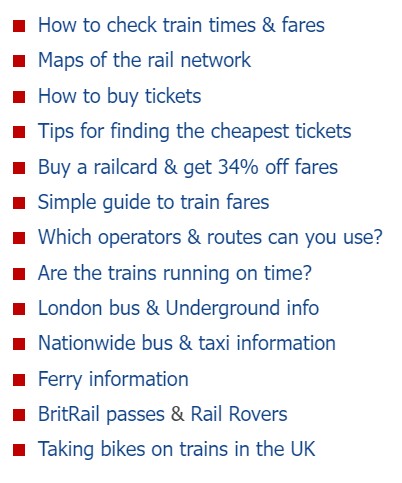 Having gotten our tickets (and sweltered in the heat) we (at considerable urging from me) opted to catch the Metro to Old Town. Disappointment number two. Old town Bucharest is almost entirely dilapidated or under repair. The buildings are falling down or are covered in scaffolding (at least they are trying to bring it back to its former glory). Those that are open are nightclubs, strip clubs, brothels, rub-and-tugs and really loud (overpriced) lager-lout bars.
Stavropoleos Monastery is a monastery for nuns and was about the only thing in Old Town still worth looking at.
The building which dates back nearly 300 years has been heavily affected by earthquakes. Only the church still stands from its original state.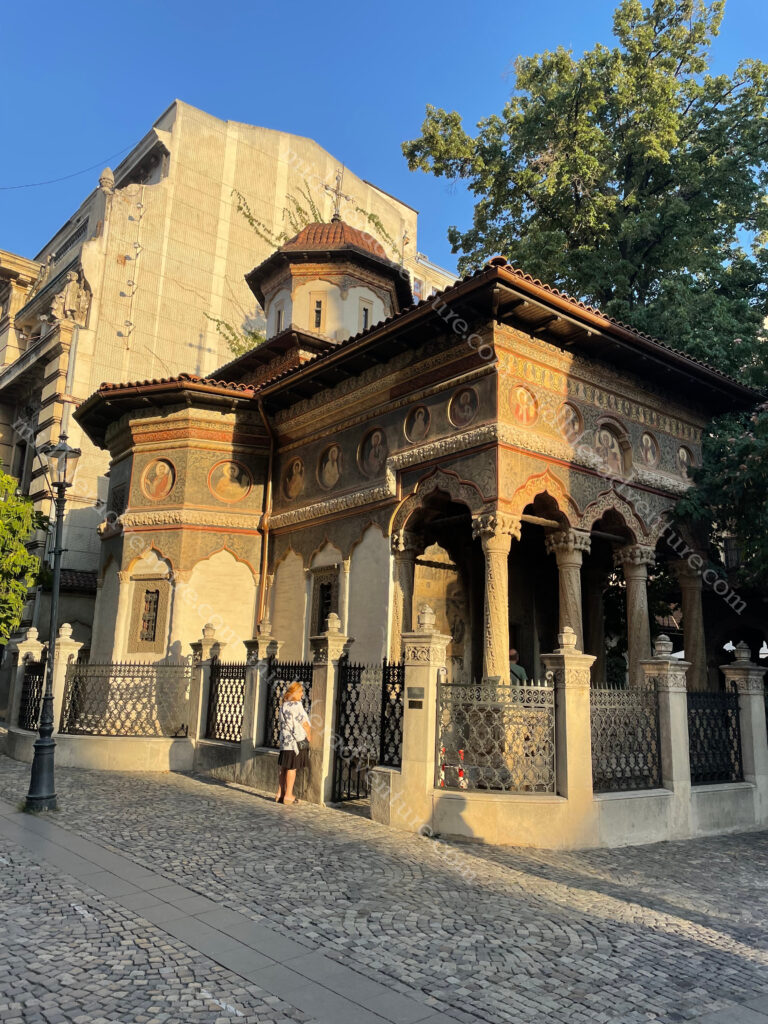 Feeling very disillusioned, we caught the bus back to our hotel and had a nice meal in pleasant surroundings… tomorrow would be another day.
Its main draw is the Palace of Parliament is the heaviest building in the world coming in at just over 4 billion kilograms. This place is huge it is 84m tall with a floor area of 365,000 sqm. It was ordered by Nicolae Ceausescu the president of communist Romania and took 13 years to build. Uranus Hill was levelled, and the Uranus-Izvor neighbourhood was destroyed so the building could be erected. It was finished in 1997.
We came at it from the side (through the park) and were impressed by what we saw, but once you make your way around to the front things go up another level. The palace houses the two branches of the Parliament of Romania, three museums (contemporary art, communist totalitarianism and palace) and an international conference centre. The building has eight underground levels, the deepest housing a nuclear bunker, linked to main state institutions by 20 km (12.4 mi) of tunnels. From the palace, you look out onto Constitution Square.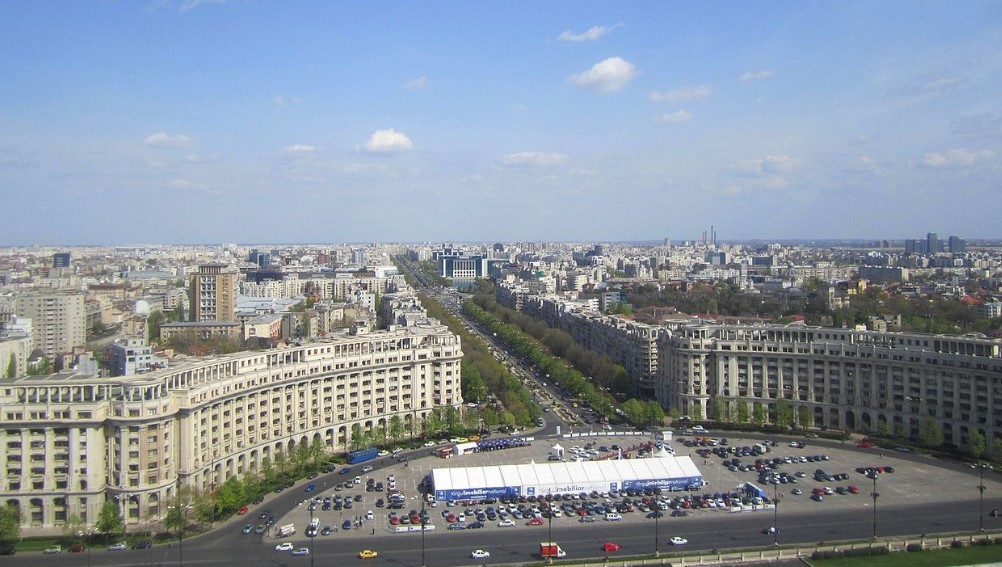 Bulevardul Unirii (Union Boulevard) the Palace and Constitution Square were designed at the same time as an architectural unit.
It connects the Palace with Alba Iulia Square (Piața Alba Iulia), running through Union Square.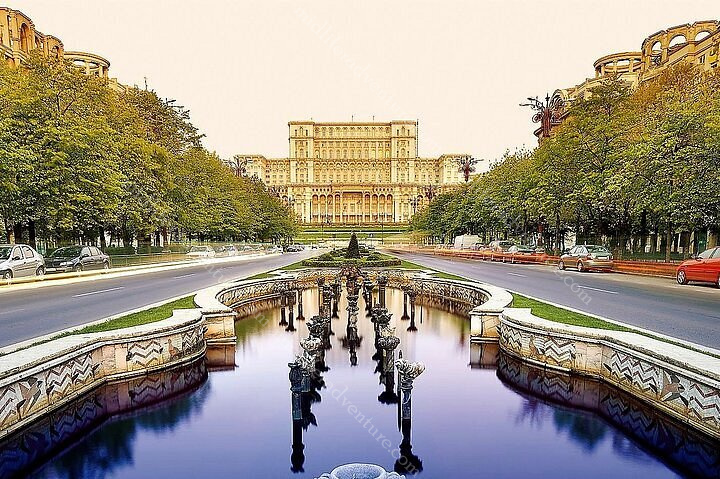 The Romanian Athenaeum is the main concert hall in town and has been since it opened back in 1888. As we arrived almost the entire symphony orchestra was chain smoking at the side door in full tuxedos, not sure what was playing that day, but they were clearly on a break.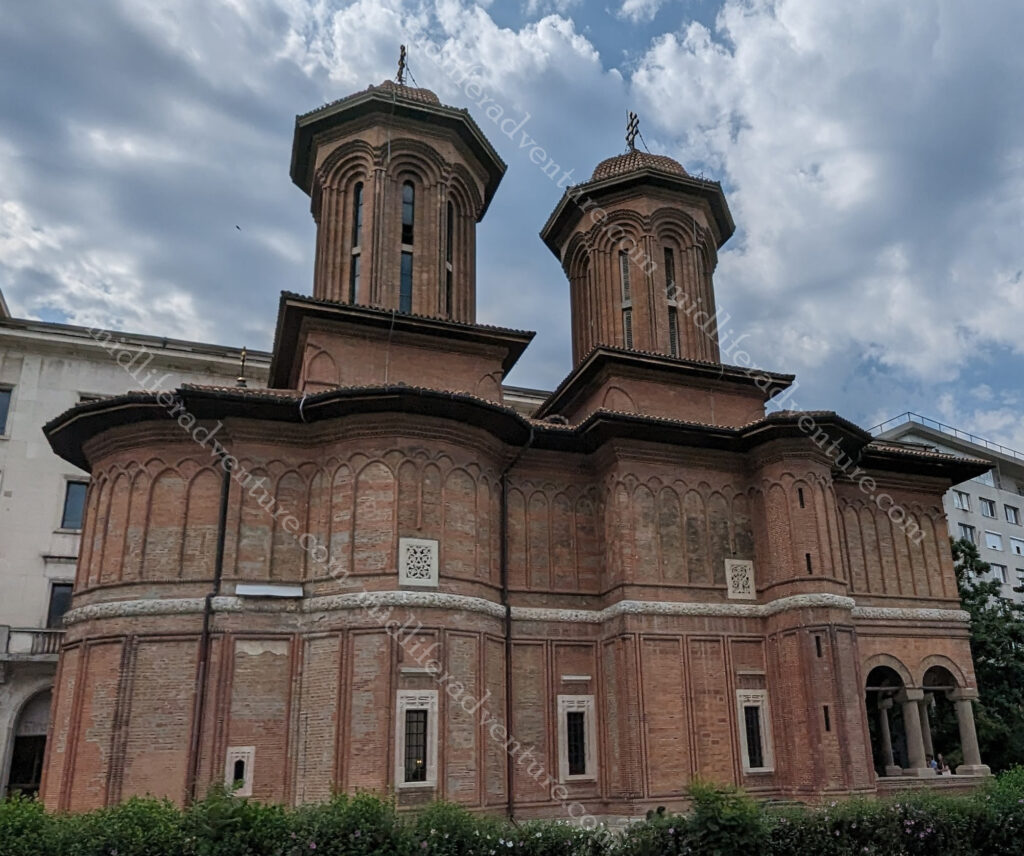 Kretzulescu Church is an Eastern Orthodox Church located in one of the corners of Revolution Square.
Arcul de Triumf is a triumphal arch located in the northern part of Bucharest, Romania, on the Kiseleff Road. It was originally hurriedly built of wood in 1878 so that the victorious troops could march under it after Romania gained its independence. The current version was built in 1921–22, renovated in 1935–36, and renovated again starting in 2014. And of course, it is now the home to Instagrammers (who apparently now bring their own chairs with them for their photoshoots).
Having done the long tourist hike, we found ourselves back in the Old Town area again and thought we would give it one more try. Sadly, the CEC Palace, George Enescu Museum, peoples Salvation Cathedral, Coral Jewish Temple and many of the things we came to see were covered in scaffolding and were unable to be seen. The central part still sucked, but if you hunt hard on the fringes you can get glimpses of what it may once have looked like and hopefully what it may once again be.
There isn't a lot of nature in Bucharest outside a few parks. It is a major city, and like most major cities it doesn't have tons and tons of green space. However, Romania more broadly is known for its incredible scenery and nature. It is a bit of a shame that you don't get a taste of that in Bucharest.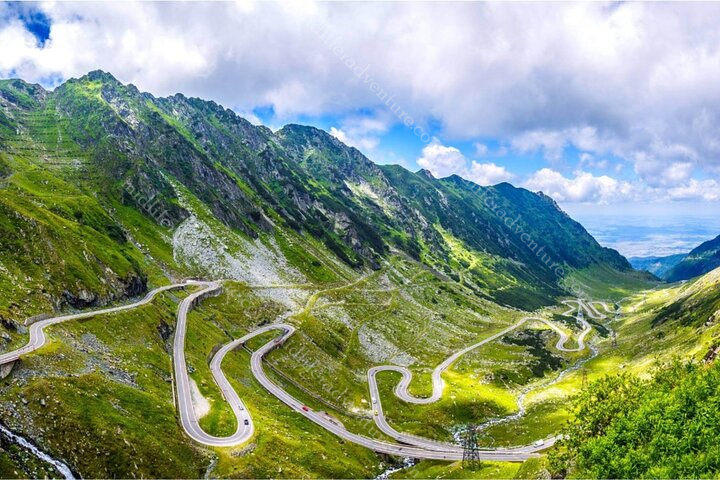 Other things that we missed but would like to come back and see include the Transfagarasan Highway this 80+ kilometer highway runs from Wallachia to Transylvania.
Also, the Statue of King Decebalus which is carved into the rock as you sail through the Iron Gates on the Danube River.
This 141-foot-high face of Decebalus honors this last king, who fought for the country's independence against the Roman emperors Domitian and Trajan.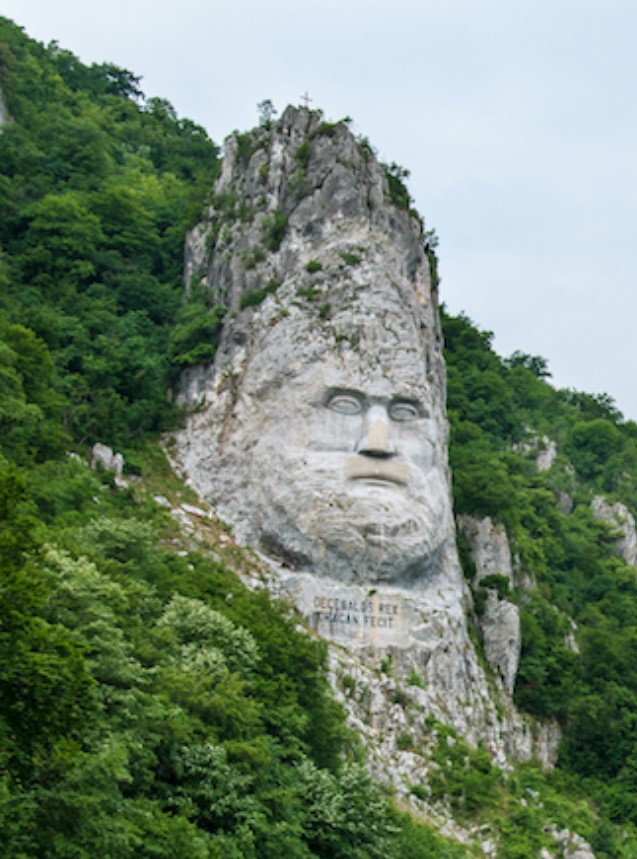 And beyond Brand Castle there are another 309 castles dotted throughout Romania that would be nice to see. They were mostly created between the 14th and 18th centuries and have served as fortresses for armies to defend the country against its many intruders.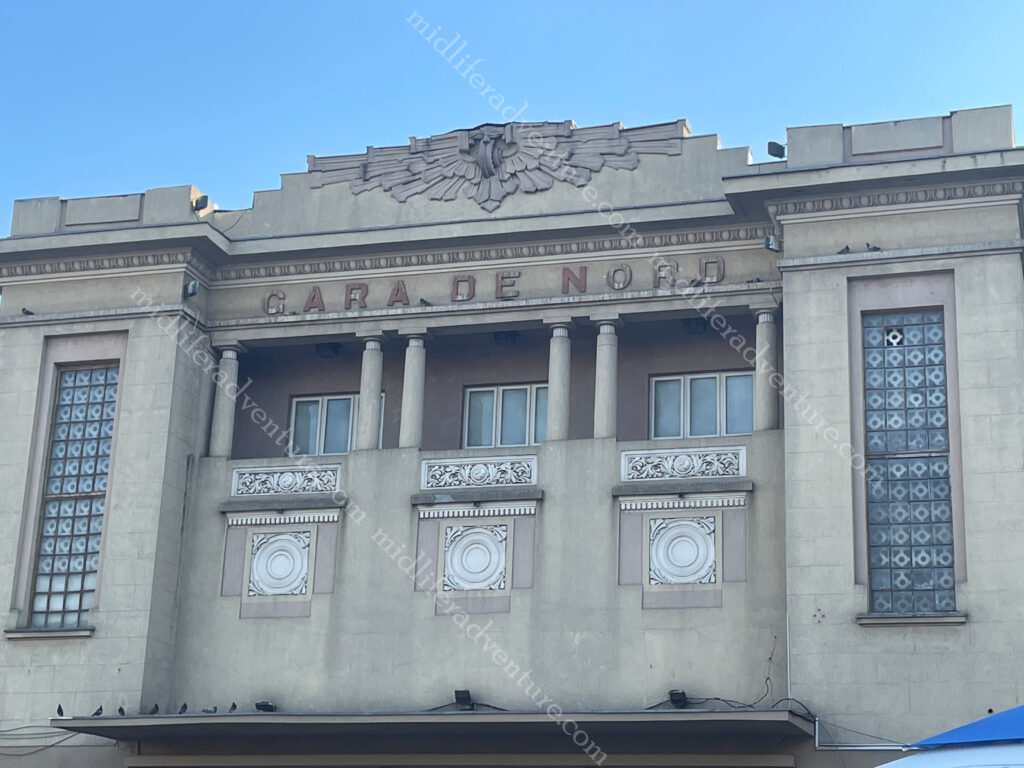 Leaving Bucharest we once again headed to the Bucharest Nord train station for our overnight train to Moldova. Having learned our lesson we went straight to the main entrance and managed to avoid the urine soaked mess that we were met with on the first day.
A few days later, we found ourselves back in Romania on our way back from Moldova. Nothing really to report other than the highway robbery that was taking place at the train station and airport. Coffee usually ran to $2 but at the railway station it was $7 and at the airport, it was just over $10. We were going to get some food but even the Hungry Jacks at Bucharest airport was charging $25 Aussie for a small whopper meal. We chose to go without.
As I said up front, my relationship with Bucharest is a mixed one. The bad here is very bad and the normal is only barely passable. But the good is exceptional. On the whole, it was ok and eventually, it probably won me over. I would however like to come back to Romania to see some of the sights that exist a little further outside the capital.