Národní muzeum
This is the National Museum in Prague which was originally founded in 1818. It bounced around a bit as it gained exhibits and outgrew several early buildings. The current building is located at the end of Wenceslas Square, it was completed in 1891 and is absolutely stunning. In fact, the entire museum is that way. For the most part, I am not really a museum/gallery kind of guy, but this place was amazing and I cannot recommend it enough.
The early focus of the museum was natural sciences and as such there is a bunch of natural history and evolution-type stuff all over the place, and the way they have done it is brilliant. The dinosaur section was really well done and fun.
They also have a huge collection of animals and a really cool display that shows the animals ordered in the speed at which they travel.
But beyond the natural history stuff, the whole museum was really interesting and was a highlight of our trip.
Prague Statues
These buggers are everywhere. There was a statue virtually anywhere you looked in this place. They ranged from formal to classical and some straight-out quirky ones, including hanging from power lines. .
The Jewish Quarter
Prague's Jewish Quarter (Josefov) is hidden away at the back of old town and has been there and occupied since around 965 AD. As with most Jewish areas in Europe the neighbourhood has seen more than its fair share of horror over the centuries. But it still contains some of the oldest buildings in the Czech capital.
In here you will find synagogues, the Old Jewish Cemetery, the Jewish Town Hall and Ceremonial Hall. So we went and wandered through the area and through the cemetery. Jill took great amusement at the fact that they forced ever male to wear a yarmulke. So I wandered around with a mini beanie on my head that wouldn't stay put.
Prague Zoo
We were hanging around and found that there was a cruise available that took us up the river and delivered us at the zoo. This was a way of killing two birds with one stone so we jumped at it. Due to the water levels of the Vltava River, there are four locks that were built between 1911-1922. The locks control the water level and allow the vessels to traverse.
The zoo was as a zoo normally is. Lots of displays, interesting animals that are particular to certain areas of the world and a petting zoo for the little kids. There were the usual big ticket items (lions, tigers, giraffes and elephants) along with some Aussie favourites that seemed pretty popular.
Whatever happens, Prague is a truly amazing city. Every street, every corner there is something amazing to look at. The architecture, the statues, the doorways, the cobblestones, this place is incredible at every turn. From my perspective, you should add it very high on any bucket list that you may be compiling.
Czech Food
Czech food, for the most part is pretty stodgy. It is priced pretty similarly (but maybe a little cheaper) than you would expect to pay in Australia. Fruit and vegetables (beyond starchy ones) were tough to find, but the food was rich, hearty and tasty.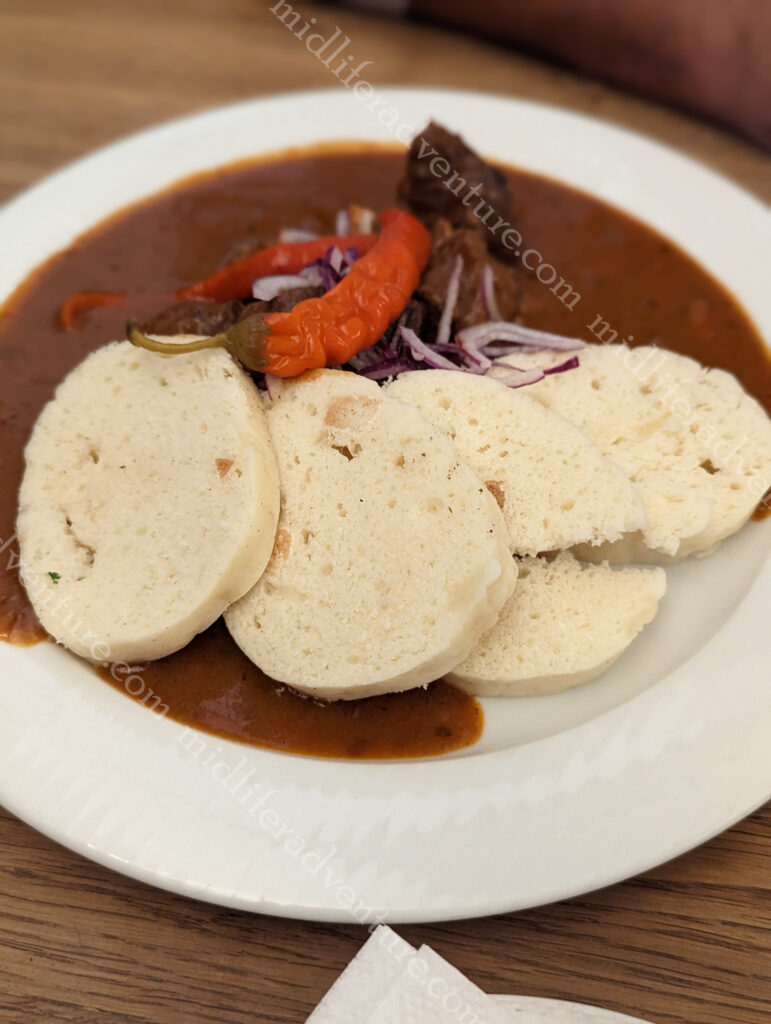 There are plenty of soups and stews, roasted meat coated in rich sauces, typically served with a side of bread dumplings to mop it all up with. Knedliky is the name for these (steamed or boiled) dumplings they are ideal for soaking up all of the juices and sauces that Czech cuisine has in abundance.
While Goulash is originally a Hungarian dish it has made its way heavily into the Czech food staples. It is a rich, meat-based stew, consisting of chunks of stewed beef in a thick meat sauce seasoned with paprika. I was a little surprized at the spice levels in this, it was spicier than I had expected and was seriously tasty.
Vepřo knedlo zelo is one of the Czech Republic's national dishes. This is a combination of roast pork, cabbage or sauerkraut, and dumplings, served with an onion and caraway gravy. Kulajda is a rich mushroom and potato cream soup. The addition of sour cream helps add both meatiness and tanginess to the dish. Zelňačka is tangy sauerkraut soup.
Tatarák is a dish of raw minced beef mixed with diced onion, garlic, egg yolk, paprika, pepper, salt, mustard, diced cucumber, and tomato sauce. Jill is now, and always has been, a fan of this and when given the choice of mixed or unmixed, she obviously chose to do it herself.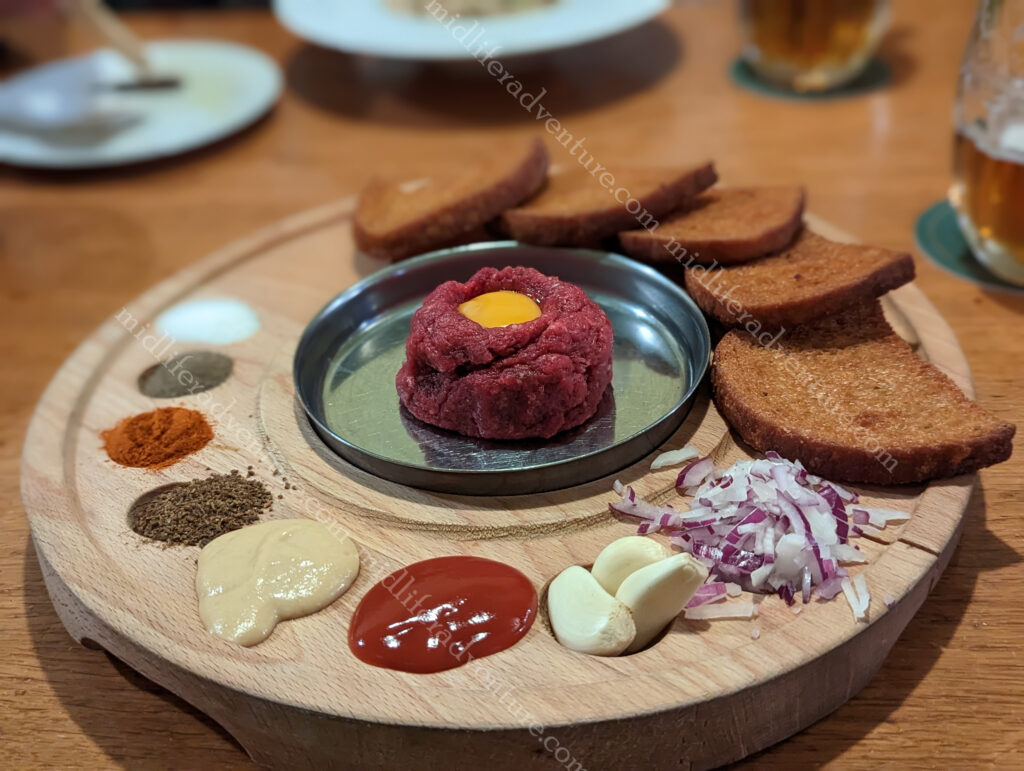 Smažený vepřový rízek is essentially the Czech version of a pork schnitzel. Česnečka is a garlic-base soup, topped with a raw egg, which cooks atop the soup because of the heat. Moravský vrabec means 'Moravian sparrow' but it is basically stewed then baked pork, sauerkraut, and dumplings. Vepřové koleno is roasted pork knee. An early foray saw us sampling the nakladany hermelin (or pickled cheese). This is a local version of Camembert that has been marinated in spiced, paprika-tinged oil, padded with raw onion and crowned with hot pickled chillies.
But as with everywhere, there is a winner and in Prague it was Trdelník. Trdelnik actually comes from Slovakia, but has become popular in the Czech Republic and Hungary. It is a doughnut-style thing that is roasted over coals, but some bright spark had the idea of filling it with cream, ice cream and other goodies.
This is excellent but obscenely overpriced. It will cost you the equivalent of around $15 for a small cone. But it is good.
Czech Beer
Czech beer (České pivo) is the overall winner, it was high on my list before we came and has now been elevated to even loftier levels. Apart from some of the the weird microbrewery offerings, there is not one Czech beer that I tried that was not incredibly good. A big thanks to Tasteatlas.com for some of the content.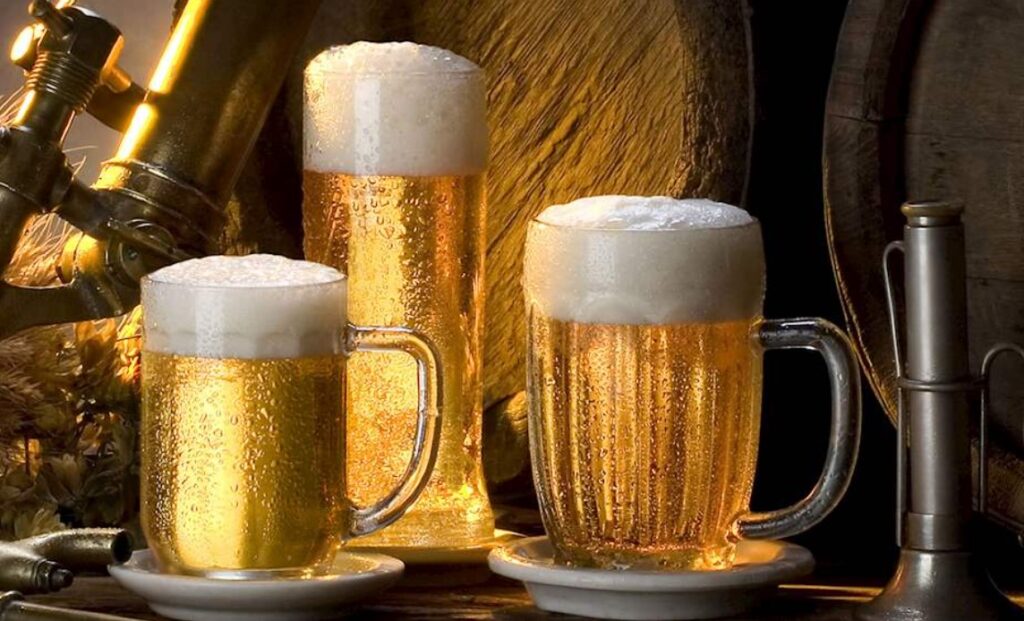 České pivo is a term that refers to a variety of local beers with a Protected Geographical Indication (PGI) mark. The mark is used by fourteen breweries making more than 80 brands, which is about 65% of the total domestic market.
Pilsner is a beer style that originated in Pilsen (Plzeň), in western Bohemia. It was first brewed in 1842 because the citizens of Pilsen grew unhappy with the quality of the beer so decided to build Bürger Brauerei (Citizens' Brewery), which would later become Pilsner Urquell.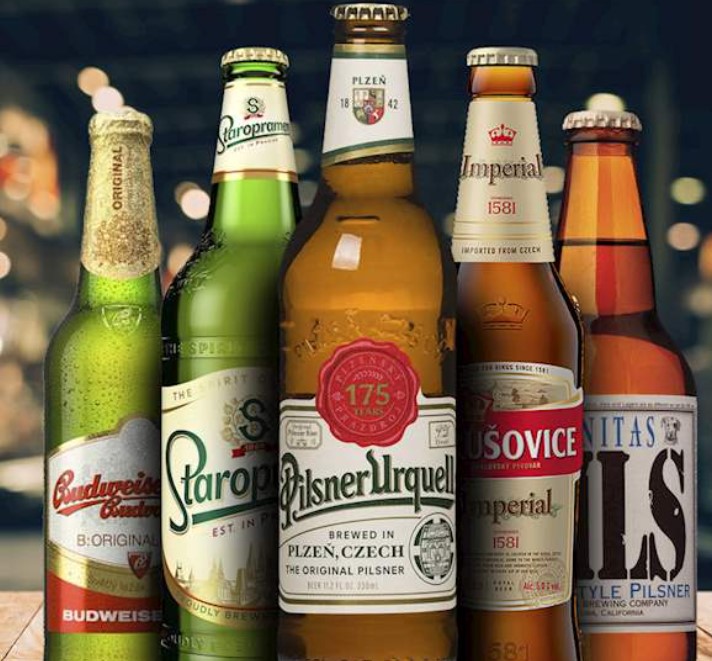 As with most nations, the beer is produced regionally and some of the major offerings here in Czech Republic Include Chodské pivo (produced in the Chodsko region), Březnický ležák (produced in the Březnice area), Brněnské pivo, also known as Starobrněnské pivo, is produced in the Brno district.
The most important thing about Czech beer, beyond the excellent taste and flavour, is the price. In many of the bars and pubs around Prague, you can get a 500ml glass of your choice of beers for 49 Czech crowns ($3.30). If things get really extravagant and touristy overpriced you will still get change from $5.