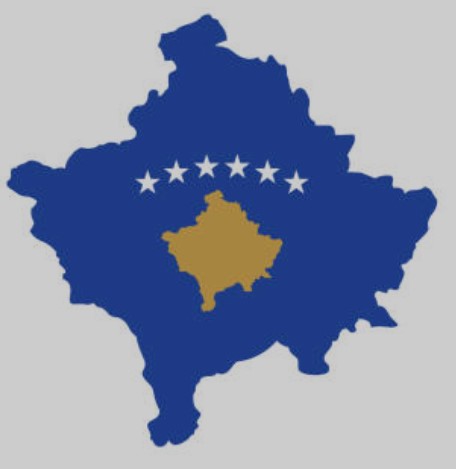 Kosovo lies landlocked in the centre of the Balkans, With a population under 2 million. It is bordered by Serbia (north and east), North Macedonia (southeast), Albania (southwest), and Montenegro to the west.
Its capital and largest city is Pristina.
In about 1950 the Serbian/Albanian population mix in Kosovo was about 50/50, today it is 5/95. Kosovo is the newest country, having declared its independence from Serbia in 2008. The day of that declaration it unveiled the newborn monument. At the unveiling the monument was signed by the President and Prime Minister of Kosovo, followed by 150,000 citizens celebrating their independence.
By the time we had arrived the shine and gloss may have worn off the idea of being a sovereign nation for some. Somebody had come in late at night and moved the letters around so that it now read No New BR with the words broken republic printed an the letters.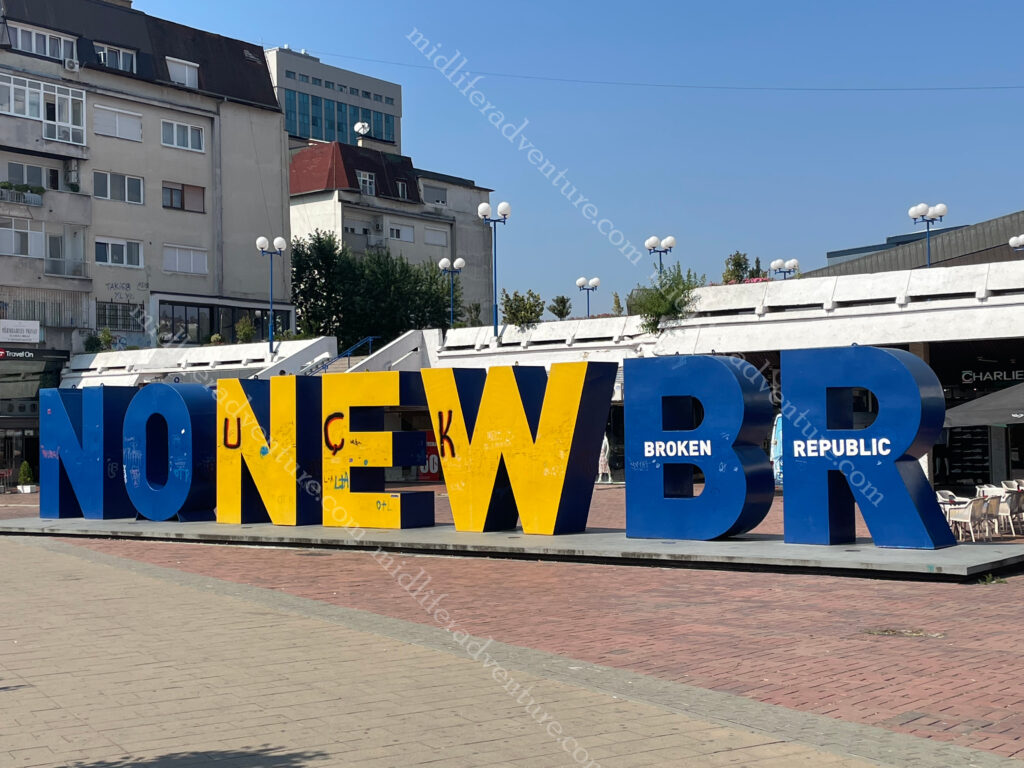 The earliest historians can trace back evidence of settlement in Kosovo to the stone age. There are indications that cave dwellings might have existed, such as Radivojce Cave (Drin River), Grnčar Cave (near Viti) municipality and the Dema and Karamakaz Caves near Peja.
The strategic position of the nation coupled with the abundant natural resources has made the area favorable for the development of human settlements throughout history. There are hundreds of archaeological sites identified throughout Kosovo.
Pristina
Pristina is the capital and it is a safe and easy place to travel in and around. There are not a lot of attractions and activities to see and enjoy but the ones they have are ok. The public transportation is frequent, cheap and reliable with majority of buses air conditioned.
As we came in fairly late in the afternoon and there was not too much to see and do in town we decided to cool off in our hotel before heading out to dinner. We picked a local Italian joint nearby. This was our first introduction to just how cheap this place was. I ordered a pasta and a small (22cm) pepperoni pizza while Jill just had a Margarita pizza. And these were washed down by two beers each. Total bill was 13.80 euros which is $23.17 aussie. $23 for two pizzas, 4 beers and a pasta. That is just crazy.
The next morning we were up, breakfasted and on the bus to town to see the sights. The bus fare was 50 cents for a one way or 80 cents for a 24 hour ticket for as many trips as you wanted. We rode the bus getting off on Bill Clinton Boulevard near the statue of Bill Clinton. This was done to thank former U.S. President for his help during their struggle with the government of Yugoslavia.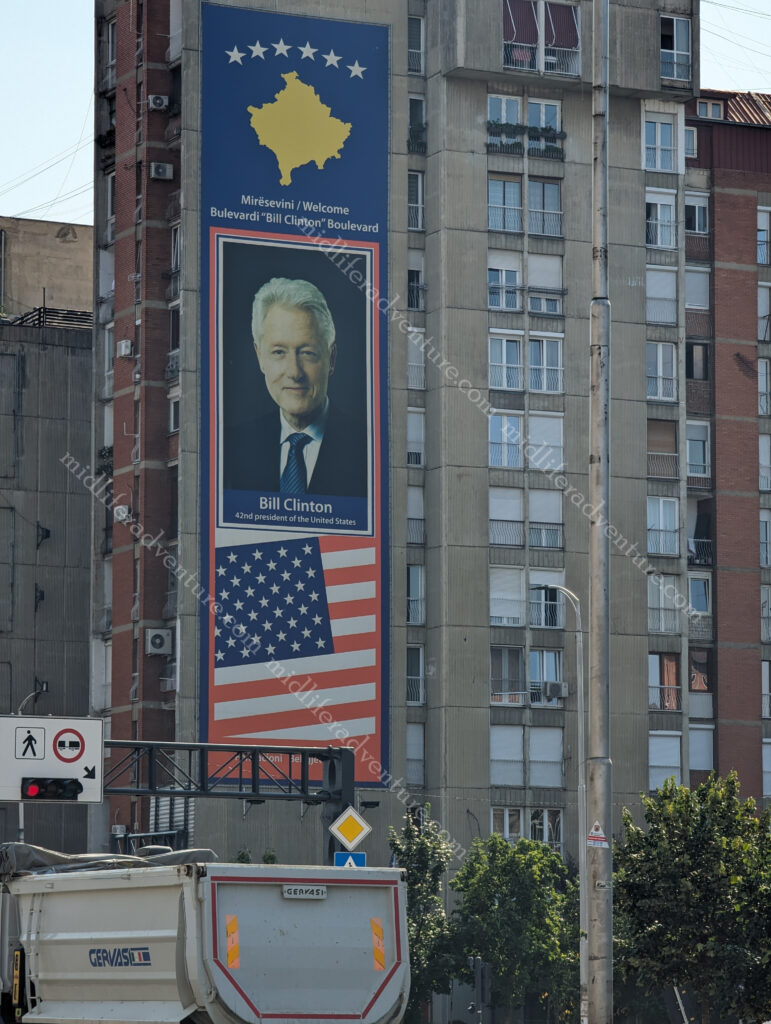 From here we wandered up the hill towards the Cathedral of Saint Mother Teresa. It was opened in 2010 on the anniversary of her death. This is about the 4th country in a row that is claiming a great affinity to Mother Teresa. She was born in Skopje (hence their claim) of Kosovar/Albanian descent (that's them covered) but she took off at 18 and was never seen again in this part of the world. So the attempts to claim her throughout the Balkans seems a bit of mystery.
From here, the road was blocked off for a festival leading its way down to the park and the incredibly odd and controversial National Library of Pristina. The current building began in 1982 and consists of a total 99 domes of different sizes and is entirely covered in a metal fishing net. It has been described by many as the ugliest building in the world.
After this you find yourself at a long pedestrian mall, full of the usual shops, businesses, statues, restaurants and cafes. Nothing really to see and tourism hasn't really kicked in yet. But it is neat and attractive and a pleasant place to stroll.
Following the end of the Kosovo conflict in 1999 and no longer under Serbian rule, Kosovo Albanians in 2001 erected a monument within the centre of Pristina to Skanderbeg. He was a medieval Albanian who fought against Ottoman forces in the 1400's.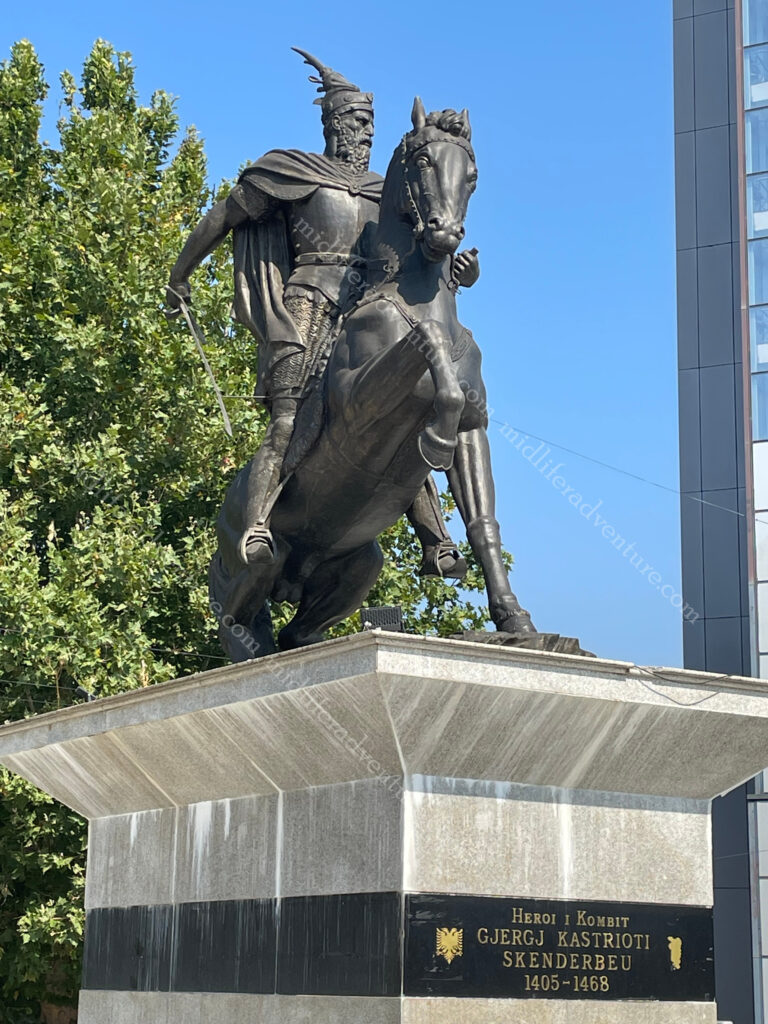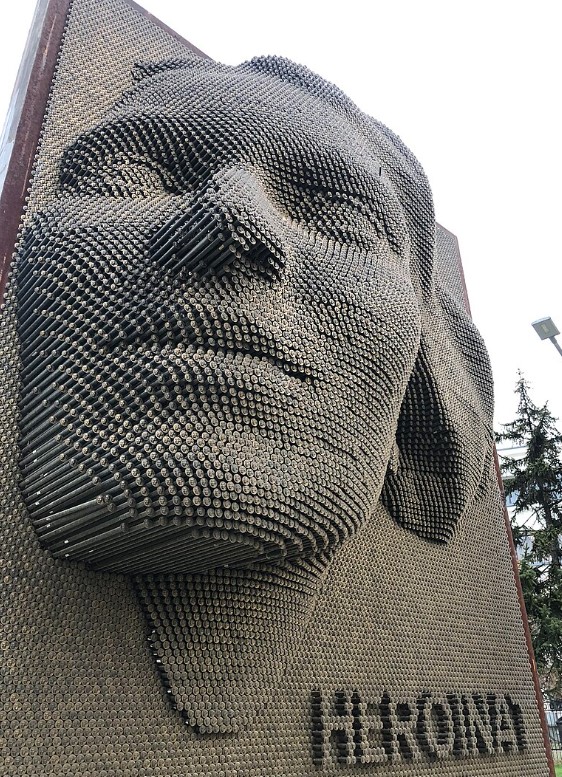 HEROINAT is a statue opposite the Newborn statue that depicts the face of a typical Albanian woman using 20,000 pins.
Each pin represents a woman raped during the Kosovo War from 1998 to 1999. The pins are at different heights, creating a portrait in relief.
That pretty much did it for Pristina. There were a few mosques around the traps, the odd statue and a church. We did find one local beer and managed to sample another couple of new ones but they were from elsewhere.